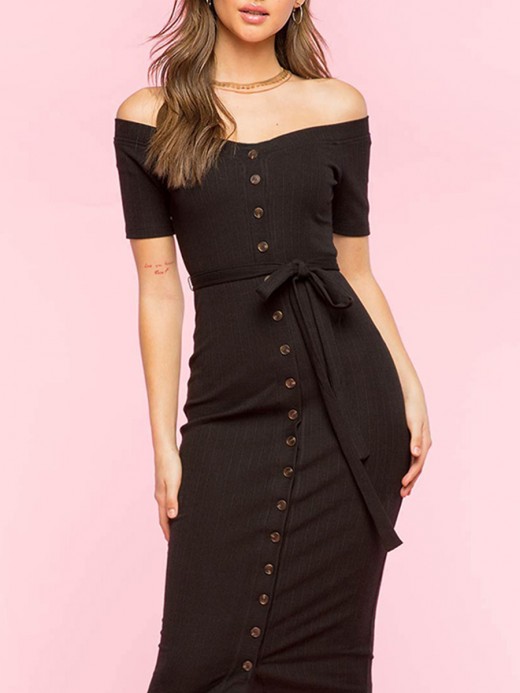 Best Ways to Flaunt Off Your Hourglass Figure
Having an hourglass body shape is blessing as this is the ideal body shape that every girl wants to have. Your dressing style can make a huge difference as bad styling can hide away all the natural curves whereas smart styling can make your curves more enhancing and appealing. Some must have dresses for the hourglass body type:
Bodycon dresses
Bodycon dresses are perfect for the girls who are having the hourglass figure. These dresses are body hugging and fit very well around your body enhancing all your natural curves. You can wear these dresses for the casual look and if you want to go for the party look you can choose the velvet bandage dress. Find more sexy bodycon dresses from lover-beauty.com.
Slender Black Front Button Off Shoulder Bodycon Dress For Vacation
Fishtail dresses
Fish tail dresses are very popular as a prom and wedding dresses. They are perfect party wear dresses which will make your curves more highlight creating extra volume at the lower end making the entire look amazing. Shimmery fishtail dresses look gorgeous on every girl and will surely turn the tables towards you in the party.
Crop top with high waist jeans
If you are looking for the street style look which can flaunt your hourglass figure, you can go with the crop top paired with high waist jeans. These jeans give you the taller effect enhancing your hip curves. Choose the crop top to flaunt your slim waistline and complete the look by carrying a statement bag. You can also pair them with the denim jacket if you want.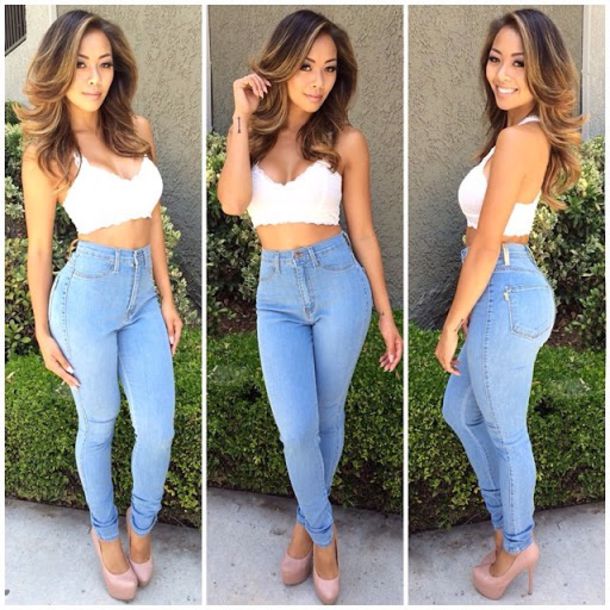 Pencil skirt
Pencil skirt is perfect to flaunt your hourglass figure even if you are going to the corporate meeting. This skirt come more towards the official wear and can be paired with the v line crop top or shirt to get that glamorous look. Go with the neutral color skirts like beige, white, peach, etc.
Well fitted jumpsuits
Jumpsuits are the perfect way to enhance that hourglass figure. Go with the well fitted jumpsuits with the perfect waistline on them. You can also choose the stretchable clothing material if you want to enhance your curves more. You can choose any patterns on the jumpsuits as per your liking but the most famous is geometrical and floral patterns.