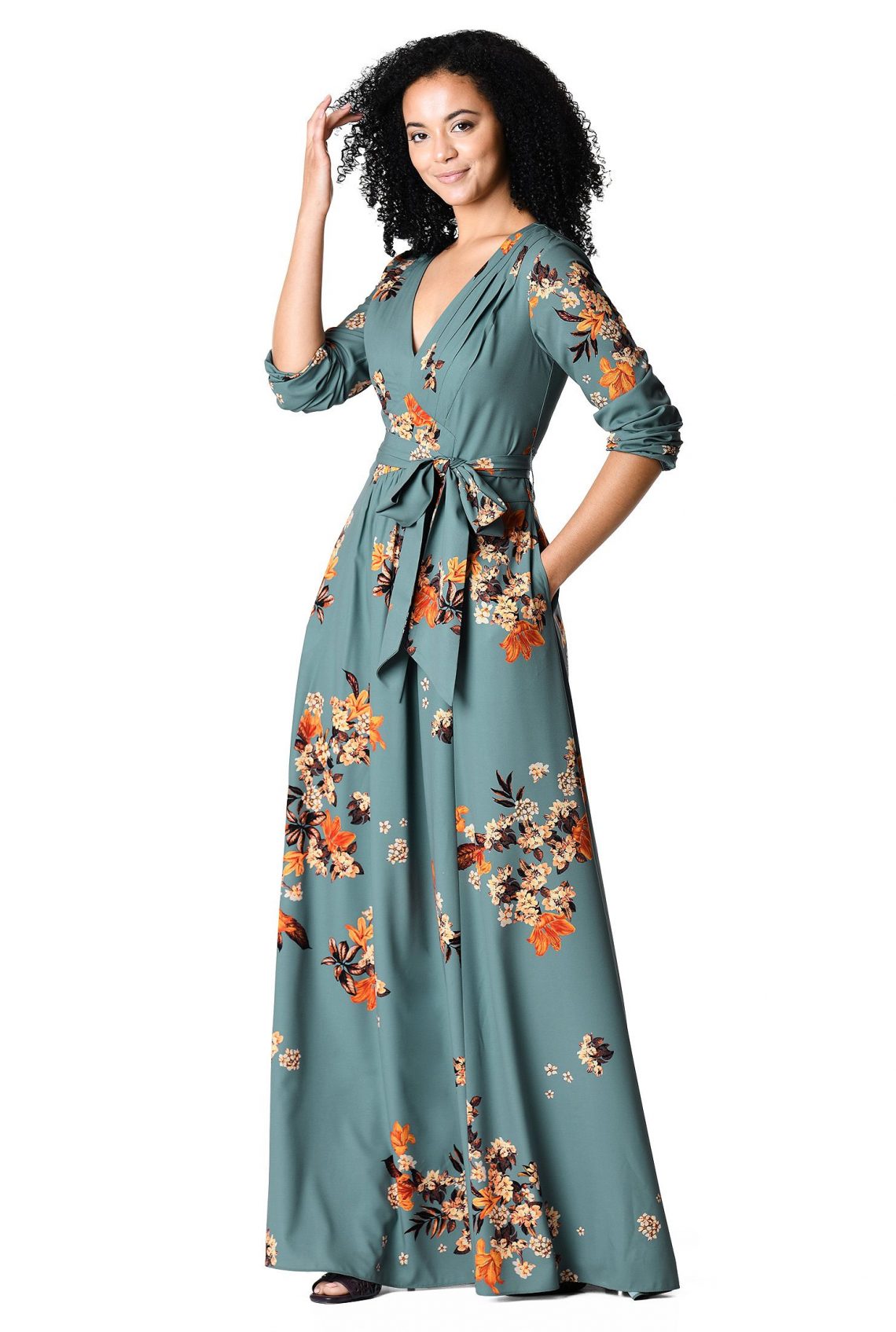 Does Long Dress Makes You Tall?
Many shorter girls get confused picking up the dresses according to their body size. You want to look slimmer and taller and try to shop your clothes accordingly. Some people believe that long dresses can make you look shorter. This is not the case, with the long dresses you can easily create the illusion of taller look and at the same time look beautiful. Some long dresses that make you look taller are:
Bandage dresses
Bandage dresses are having a extra charm which makes you beautiful. These dresses make you look taller as it is well fitted and hugs your body enhancing your curves. You can go for the knee length bandage dresses if you want an illusion of taller look. Try going for the solid color avoiding different patterns on these dresses.
Turtle neck dresses
Turtle neck always makes your torso look taller and slimmer. These are very classy and chic to look at. You don't need any jewelry pieces to look good in these dresses. You can also go for the animal prints as these are very trending nowadays.
Split dresses
Split dresses are perfect for any party and dates. You can also go for the various cutouts in split to make it more voluminous. These split dresses are very popular in girls as a prom dress and gives you the taller illusion. Going for the shorter torso in this dress can give you an amazing look.
Maxi dresses
Maxi dresses are very comfortable and make you look boho and tall. These are perfect for the weekends and vacations. You can go for the smaller prints on these dresses. Avoid larger floral print as it is not flattering for the look you are going for. Another great trick is to carry a small bag rather than bulky one.
Fishtail dresses
Nothing is more glamorous and beautiful than fishtail dresses. These dresses are very trending among the girls and give your body a taller illusion enhancing your body features. This dress is well fitted throughout the body and becomes voluminous at the lower end. You can choose The volume of the lower end according to your desire.