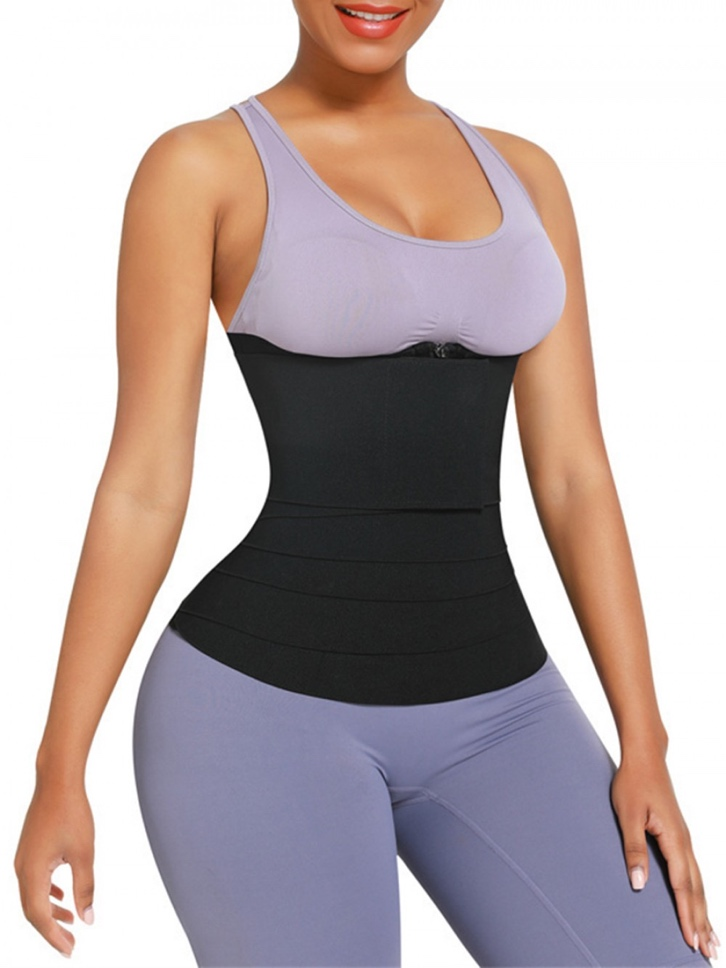 What Waist Trainer Will Suit You?
What is a waist trainer and how does it work? A waist trainer is a high-compression shaping garment worn around the abdomen and secured around the stomach by zippers, Velcro, or a phalanx of eyelet hooks, they immediately trim your waistline to help you achieve that hourglass figure. Waist trainers have become very popular for women because it is seen being used all over social media and TV.
What is the main advantage of using these? Waist trainers provide more effective exercise, better posture, and impressive hourglass curves. Wearing a waist trainer has immediate results. As soon as you put it on, you'll appear one, two, or even three sizes smaller. Waist training is also a terrific approach to boost your workout routine's long-term slimming goals.
What are waist trainers available today? And which one would suit you best?
Double belt
A great option is the double belt waist trainer. Its double waistband design helps increase control and makes adjusting easier. It features seven steel bones that help to reinforce the shape effect and rapidly transform your body into an hourglass figure. The waist trainer contains solid steel bones around the underbust waist that give excellent back support and aid in posture improvement. The waist trainer keeps you in place during the workout and helps you recall your posture.
These are also designed to be worn during exercises and are often constructed of flexible neoprene that allows for a complete range of motion while also heating up your core temperature to burn calories quicker and remove harmful toxins and water weight from your stomach.
Plus size
Nowadays there is a huge variety of plus size waist trainer that will surely satisfy your needs. Shapewear for full-figured plus-size ladies should be intended to highlight their curves. This style slims your thighs, lifts your butt, and tames your belly for immediate outfit confidence. It features an anti-rolling silicone strip that ensures a secure fit. This has a butt lifting design, but no padding and a zippered crotch for convenience.
Waist sauna training leggings
The adjustable hook-eye clasp closing on this waist trainer allows you to alter the tension as desired. It also comes with leggings that will compliment your contours, smooth out any bumps, and define your leg.
Stomach wrap waist trainer
This wrap waist trainer helps to straighten your posture, support your lower back, and keep your belly tucked in and comfy. With six high-quality velcro and loop closures, you may customize the tightness to your preferences.
The perfect waist trainer for you is one that meets your needs and matches your lifestyle. Whether your objective is to slim down or simply smooth out the stomach area waist trainers may help you attain that appearance with no effort. They're also frequently available in a variety of colors, sizes, and price ranges, making them a must-have fashion item for every woman of any age. In terms of self-image and body acceptance, they offer no space for excuses. It's time to appreciate your body, flaws, and all.