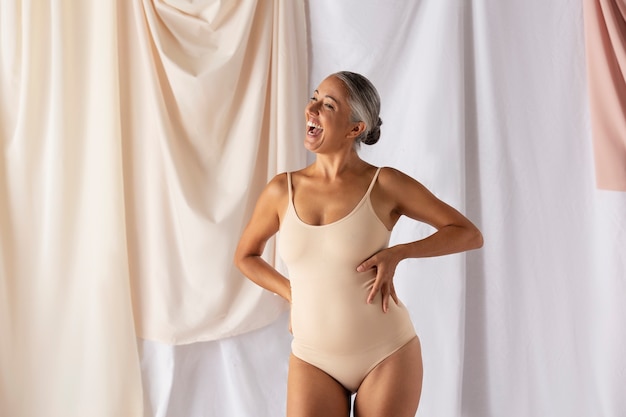 5 Most Comfortable Shapewear Styles and How to Wear Them
Do you find shapewear rather complicated? There are many types of shapewear in the market today and every one of them is designed for a different purpose. Whether you want to flaunt your natural curves or maybe smooth out any bulges for a special occasion, these foundation garments can help to change the way you dress. Shapewear is now an important part of a woman's life. They are a great tool to help women who want to feel and look confident.
Designed to enhance the body's natural shape, this confidence-boosting garment accentuates the figure in all the right places. There is a wide selection to choose from but just how do you know which one is the best body shaper that meets your specific needs? It can be daunting to choose the right type of shapewear to pair with your wardrobe staples such as pencil skirts, skinny jeans, or off-the-shoulder tops.
If you have never tried any shaping garments and would like to jump onto the shapewear bandwagon, well do read on for some tips on what the 5 most comfortable shapewear styles are and how to wear them.
Bodysuits
Shapewear bodysuits are designed to smooth lumps and bump out whether they are at the front, back, sides, or just about everywhere. This will help to give outfits a flawless look and fit better. Bodysuits are ideal for those who want full coverage. They will sculpt the midsection while giving the derriere and bust a lift. Full-body shapewear also comes in open-bust designs that allow you to wear your own bra for better support. It can be worn underneath your work clothes or at night out with the girls.
Camis
A shaping camisole is an everyday essential body shaper that offers 360-degree tummy control and support. It can also be worn as a foundation layer or just on its own with a cardigan or jacket. It is a versatile basic that you can wear all the time. This cami below features wide shoulder straps for better support. Besides slimming the waist and controlling muffin tops, it will stay in place with its anti-roll effect. 
Panties
A simple shaping garment that every woman should have in their lingerie closet is shaping panty.  We all wear panties anyway so why not wear one that slims and enhances the figure? All of us wear panties anyway so why not wear one that will slim and enhance our figure? A pair of shaping panties is versatile and can be worn under almost any outfit. You can also find comfortably smoothing high-waisted shaper panties that keep the tummy tucked in and hide the love handles.
Shaping Shorts
Shaper shorts are what you need to take everyday outfits to the next level. These amazing tummy shaper undergarments can keep the thighs and hips under control so that you can wear dresses, skirts and pants confidently. They are also great to help you avoid any wardrobe malfunction especially when wearing a shorter skirt. Besides taming the tummy and firming the rear, the mid-thigh shaping shorts can also slim the thighs and prevent thigh chaffing. 
Shapewear Leggings
A pair of slimming shapewear leggings offers firm tummy control. It will nip the waist, lift the rear, and tuck in all the right places. It is designed to hold everything in and contours the body for a smooth and firm midsection all the way to the legs. Not only is it comfortable to wear all day, it also gives you a seamless hourglass shape. The shapewear leggings are ideal for running, yoga, or when you are out and about for grocery runs.