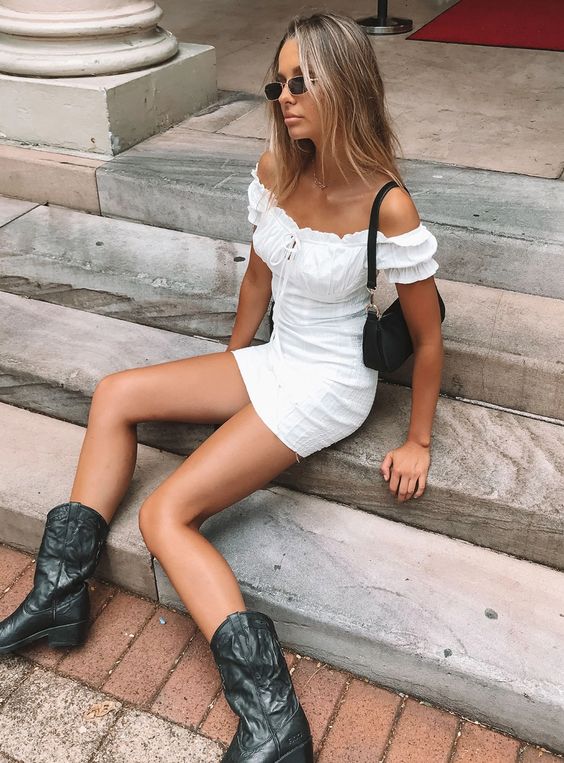 6 Perfect Date Night Ideas This Season
Having a date night soon? We prepared a useful list of styling tips how to look gorgeous with minimum time and effort spent. Are you ready?
1. Little Black Dress
Sexy black dress cannot be underestimated. This classic look gives so many options that it never really gets old. Your black dress this winter can have some interesting elements such as feathers, sequins or pearls. After all the Carnival season is just starting so make sure your look is not boring!
2. Sophisticated Jumpsuit
Jumpsuits can be worn during wintertime as well and they are a great alternative to wearing a dress. Go for a bright red colour, elegant black or surprise your partner with an all-white look. Don't forget to add some stylish accessories and interesting hairstyle as pictured below:
3. Shorts with a Top
Not a very popular winter outfit however you can make it look awesome for your romantic night out. We recommend choosing shorts in an interesting color such as silver or gold (sequins or shiny snake print would look great!). Add a warm blazer on top and you are ready to go.
4. Mini Skirt + Sexy Sweater
An interesting option that will keep you warm and comfortable throughout the night. Make sure your sweater has an interesting cut and is not too loose. Go for something asymmetric, off-the shoulder or with cutout sleeves. Leather mini skirt would look great with over-the-knee boots.
5. Body-con Dress
One of the best options for a night out – a tight-fifitting dress that will accentuate your curves. This look is very sexy and feminine. Wear your dress with a fashionable maxi coat and don't forget to add matching necklace to the mix. To make sure your dress looks spotless, wear suitable shapewear underneath.
6. Jeans with a Blouse
Last but not least, your favourite pair of jeans can be worn for a date night as well! You just need to make sure that you style your look properly and pay extra attention to other elements of your outfifit. We recommend wearing skinny jeans in black or dark blue with a sexy off-the-shoulder top and high-heeled boots (go for silver or gold stilettos if you can brave the cold). Add long eye-catching earrings and an elegant clutch to fifinish off this look. Enjoy your night in style!