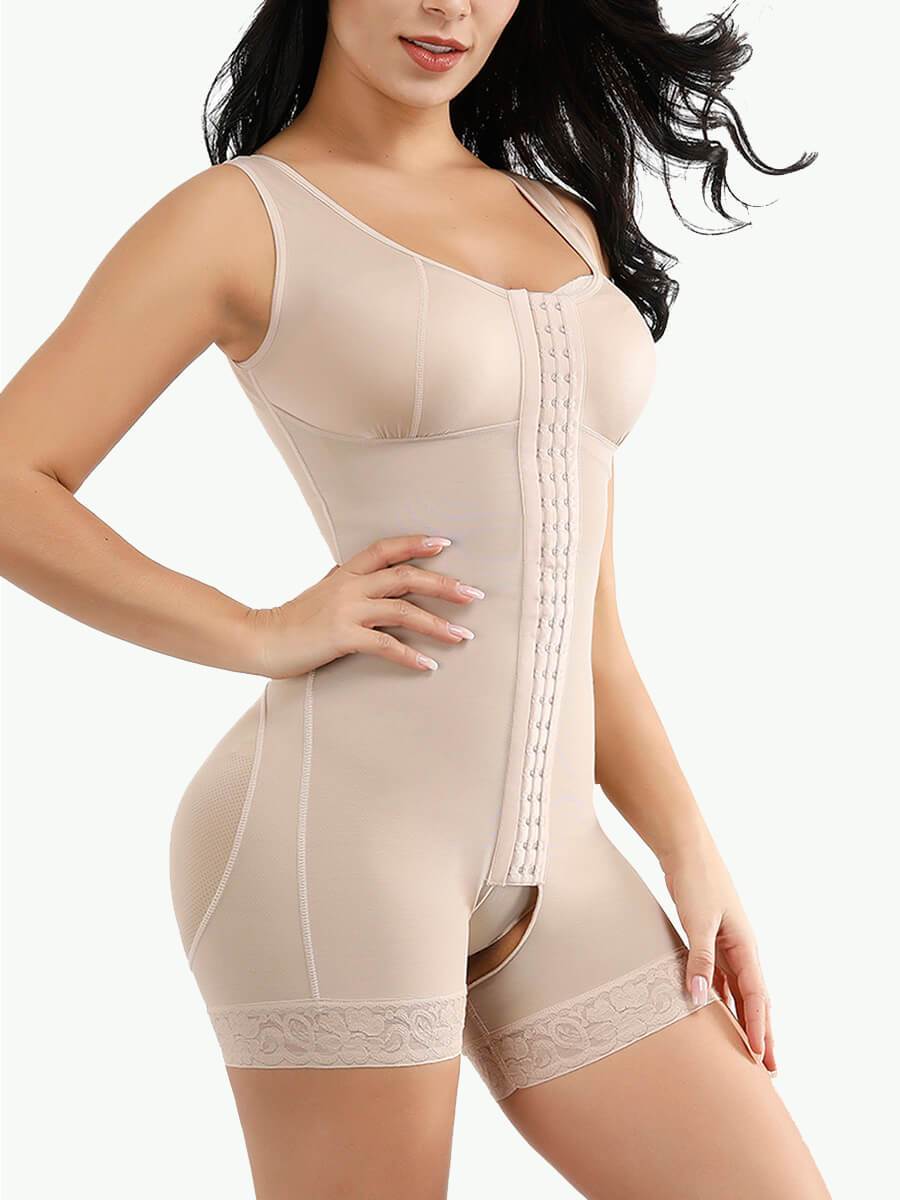 Compliment your Body with Sculptshe's New Arrival Shapewear
Sculptshe is a shapewear brand that will bring you a new level of body-shaping experience. It's an international brand that focuses on manufacturing high-quality, breathable, and wearable shapewear for all sizes.
It features bodysuits, shaping shorts, and waist trainers similar to known brands but at a more affordable price. Sculptshe's mission is to empower women like you to be "confident, sexy and poised" through well-made shapewear. If you haven't tried out this brand, then you're probably missing out! Check out the latest shapewear below to find what will help your body the most!
1. Seamless Body Shaper Perfect for a Tight-Fitting Dress
It's not a coincidence for you to read this blog because we present you with the most recent arrivals that'll change the way you dress! Feel effortlessly sexy with seamless body shapewear you can wear underneath tight-fitting dresses and skirts. It has 82% Nylon and 18% Lycra making it one of the most comfortable shapewear with its soft and skin-friendly fabric.
It's made even more perfect with its open-crotch design, so you can go to the bathroom whenever you need to! It's currently at 35% off, so what are you waiting for?
2. Enjoy 40% Off with a Full Body Shaper
If you want a whole body-shaping experience, you can take advantage of Sculptshe's 40% off sale with a 3-in-1 postsurgical body shaper that almost any woman can wear.
It has a three-level hook-and-eye closure that you can adjust according to your comfort level. It also has a removable bra that you can utilize in case you want to wear your own. If not, its bra can quickly assimilate with the rest of the body shaper as if it's bound to it.
3. Dress Up with Matching Shaper Shorts and a Bra!
For seamless shapewear, Sculptshe's shaper shorts with a bra is your best friend if you're going to wear a fit-and-flare or any tight-fitting dress. You don't have to fiddle over about the unsightly mismatched underwear because, for only $56.89, you can look beautiful "inside" and out!
You can even wear this matching get-up as your workout clothes, especially if you're staying at home for lighter and breathable clothing. It's perfect for doing yoga because it'll allow you to move effortlessly.
4. Achieve a Sexy Silhouette with an Adjustable Bodysuit
Take advantage of Sculptshe's postpartum side zipper bodysuit because it has a high-elastic mesh, lace, and fabric that will fit your body seamlessly, giving you a sexy silhouette through firm control. It even has strong support underneath the bust to ensure that your figure won't sag if you're doing intense workouts. Its ultra-flat zipper makes it easy for you to wear clothes with thin material because you can feel comfortable that no one will suspect you're wearing a body shaper since it won't leave bulging marks on top of your clothing. Its price is only at $84.80 that is so worth every penny!
5. Workout with the Help of a Sauna Suit
Enjoy your body's full potential in making you sweat while working out, so you release more toxins and burn more calories for weight loss and slimming down. It has an anti-slip clasp that's great when you're already sweaty, so you won't have to worry about your sauna suit slipping down or flipping onto itself.
One of this sauna suit's best features is its removable plus-size latex waist trainer and adjustable shoulder straps to help support your upper torso. It's only $92.90, which is already such a steal because its original price is $155. It can help support both your upper and lower torso while ensuring that you get your body-shaping needs.
6. Focus on your Waist Cinching Goals
There are a plethora of body shapers, slimming pills, gym equipment, and workout tools claiming to help reduce tummy fat, so, understandably, it's quite confusing which one to get. If you have a relatively proportionate body except for your tummy, then maybe it's time to focus on cinching your waist to achieve an hourglass body form, whether you're petite, average, or plus-sized.
You can start with a Sculptshe waist trainer with twenty steel bones and four rows of hooks so you can easily adjust it according to your comfort level. It's especially great for beginners because it has a three-layer composite fabric that's comfortable and breathable.
7. Step up your Workout Routine with a Complete Set of Shapewear
If you've been browsing around shapewear online stores, you would know that a waist trainer is not the only thing you can invest your hard-earned money on. There are body shapers like arm trimmers, thigh slimmer, and butt lifter that can also help elevate your body-shaping goals.
Sculptshe offers some of the best and most affordable body shapers like this sweat thigh trimmer with two pcs. Arm trimmer for just $63.60, which is such a steal because other stores sell this for more than $100!
These shapewear bodysuits, wast trainers, and arm trimmers are some of the latest products you can grab at Sculptshe. Not only is Sculptshe a retailer but also a manufacturer to provide the newest technology that'll match or even exceed your body-shaping expectations at a lower price compared to competitors.