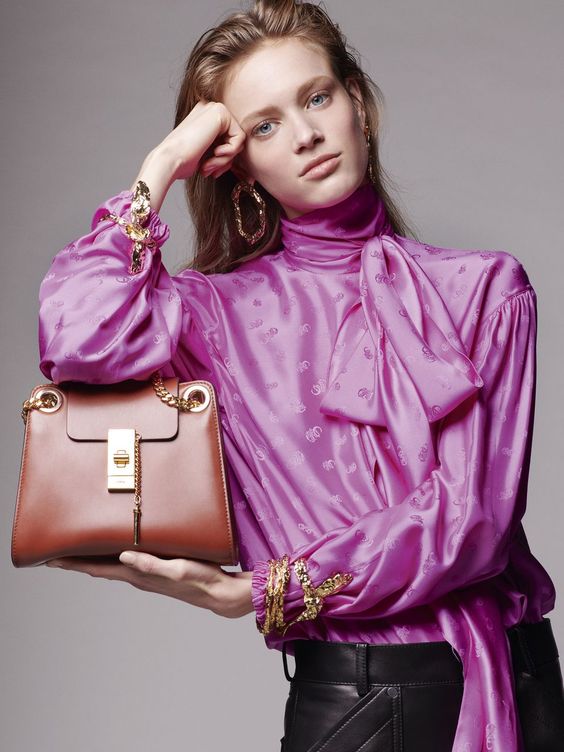 6 Great Color Combinations To Build Your Spring Wardrobe Around
Now that the cold and dreary winter weather is almost coming to an end, it is time to start shopping for your spring wardrobe. This means that we should make way for bright and fun colors. Spring color palette ranges from bright to deep and rich hues. Even the basic neutrals are going to be trendy so there is definitely a favorite color that you can find.
Pairing colors can either make or break your outfit. Therefore it is natural to feel a little uneasy when it comes to experimenting with a new combination of tones. But that does not mean that you have to stick to the plain head-to-toe black. Here is a guide to help find some new color combinations to rock this season that will excite and enhance your style. From bold green and yellow outfits to chic pink and grey ensembles, these stylish ideas will teach you how to wear bold colors without clashing. Are you ready to embrace the rainbow? Check out the color combinations you need to try this year.
Coral and Denim Blue
Coral and classic blue denim combo is a classic springtime look. Wear a coral sweater paired with your favorite denim jeans for a daytime casual look that is just perfect for the crisp weather.
Royal Blue and Black
Black with royal blue will really make an outfit pop. For a date night in spring, try pairing a royal blue dress with a sleek black leather jacket, black heels, and a black clutch. This color combination brings out the darker, rich spring hues. This is something you are going to want to be a part of.
Green and Yellow
There is nothing crisper than the smell of freshly cut grass on a warm day and this color combo is just that. Clean and fresh green and yellow hue look great on most complexions. For those who are warm-toned, choose mustard, khaki and dark green. For the cool-toned, go for bright yellow and iridescent greens.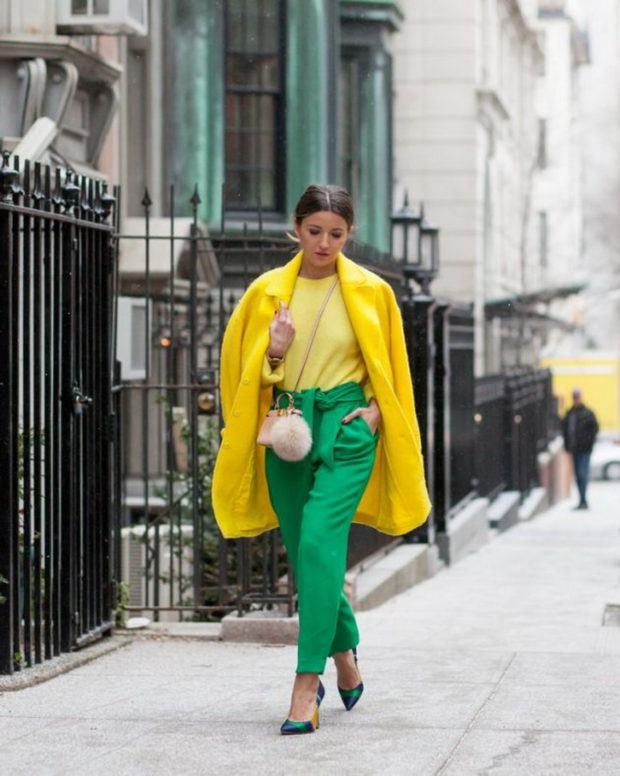 You can try wearing a white shirt to add vibrancy to the outfit.
Neutrals on Neutrals
Neutrals are always in style and they are becoming trendier. You can create a stylish outfit by taking neutral pieces and wearing them together.
This creates such a trendy, cool girl look with minimal effort. Take advantage of the neutral trend this spring!
Take your neutral outfit to the next level with accessories like purse and shoes.
Pink and Grey
Pink and grey combo is a surefire way to breathe personality into your day-today outfit.
There are no limitations with the way you can use this clothing color combination. A pink blazer and dress pants with a grey hoodie is beyond stylish and provides an instant cool look. This is definitely a great way to step up the wow factor of this ensemble.
Purple and White
White is like the foundation of all colors because it goes with anything. Nothing looks more awesome than when it is paired with purple. Purple adds drama to the most simple outfit and with this color combination, it oozes femininity.