The Best Halloween Celebrity Costumes
This season everyone feels weird and scary, and we can't be more excited. As the countdown to Halloween begins in 2017, some celebrities are apparently equally excited because costumes are starting to appear on the red carpet and rooster, and they're all great. Lauren Conrad (lauren conrad) is using Clara de Ville's (cruella devil) costume to blend into the holiday spirit, turning her into a completely bad girl.
"If she doesn't scare you no evil thing will," she captioned the photo on Instagram.
She wrote on her website: "I almost always make Halloween costumes from scratch-the process usually involves tailoring, sewing and a lot of gauze." But this year, I found that I had less time on hand (I believe my new mothers can work with. So I chose a less time-consuming costume. "for more celebrity costume tricks and treats, check out our best Halloween costume list of 2017,. Ariana grande and mac miller as katinka and mugato
Ariana Grande and Mac Miller as Katinka and Mugatu
Miss Grande and her rapper boyfriend drew Katinka and Mugatu from the hallowed cult classic zoolander. Trust us, when we say we're digging up the nostalgia for singers-in fact, that's probably the best thing since the orange mocha.
Celine Dion as Maleficent
The singer dressed up as Angelina Jolie's version of Disney villain while celebrating Halloween with her sons Nelson and Eddie.
Lady Gaga as Edward Scissorhands
Gaga's Edward Scissorhands costume was scary accurate.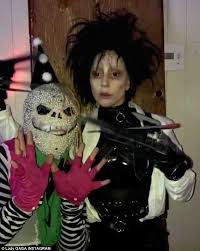 Heidi Klum as a werewolf
The model is a werewolf from Michael Jackson's "thriller" music video at his Halloween party.
Fergie and Axl Jack as Tinker Bell and Peter Pan
The newly single singer was the Tink to her son's Peter Pan this Halloween.
Justin Timberlake, Jessica Biel, and Silas as Toy Story characters
Bell wrote in this lovely family photo: "Clearly, Lear Woody is the owner of this Halloween Cowboy Tournament! Love, Buss, Jesse and Woody."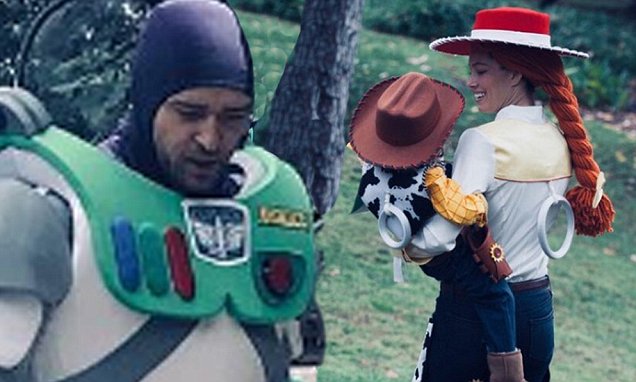 Kendall Jenner as Buttercup
The supermodel went to her own Halloween-slash-birthday bash dressed as Buttercup from the Powerpuff Girls.