The girl scout is very busy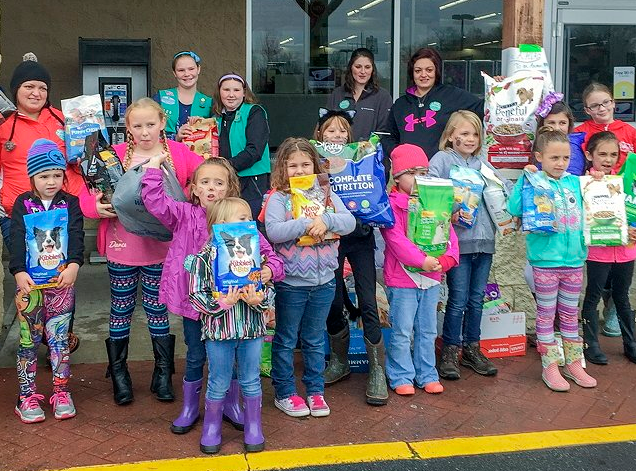 As the new girl scout year begins, the girl scouts in South Essex have begun projects and activities.
Individual troops have been busy with all the year's troops, and some girls are now trying to get a bronze, silver, or gold medal.
"At the beginning of the school, we began to hold some recruitment activities, including some schools of the clenlak, the opening of the open house, the crown point, Moriah," Debbie Barber said, the service manager. These activities provide opportunities for any girl who is not re registered in the spring and re registration, which provides a chance for any new girl to register.
In October 1, 2017, the district Girl Scouts began their first season product sales. Local girls were ordering nuts / candies and magazines throughout the October.
On Friday, October 27th, about 30 of the girls wearing a Halloween Costume in Ticonderoga Hotel dance all night.
"This event from the crown point of Moriah, girl a chance, Te Kant Roca and Schroon Lake together, there is a great time to make new friends," Barber said. "The people who took part in the event had a good time."
She said they enjoyed the DJ and the best western use of Mike Vilardo for facilities.
Last Sunday, October 29th, the girls again took part in the project community service to collect and donate to the northern Association. Te Kant Roca and Moriah girls stand in Te Kant Roca Verma to collect pet supplies from 10 a.m. to 2 p.m.
In addition to collecting items, they received a $600 donation to allow them to enter WAL-MART to buy items that were not donated during the collection.
"It helps girls to improve their budgetary ability," Barber said. "All the donations received, as well as the money donated, can be loaded with two cars and wagons."
Team 4036 voluntarily provides all the items SPCA and has the opportunity to spend an hour on some animals.