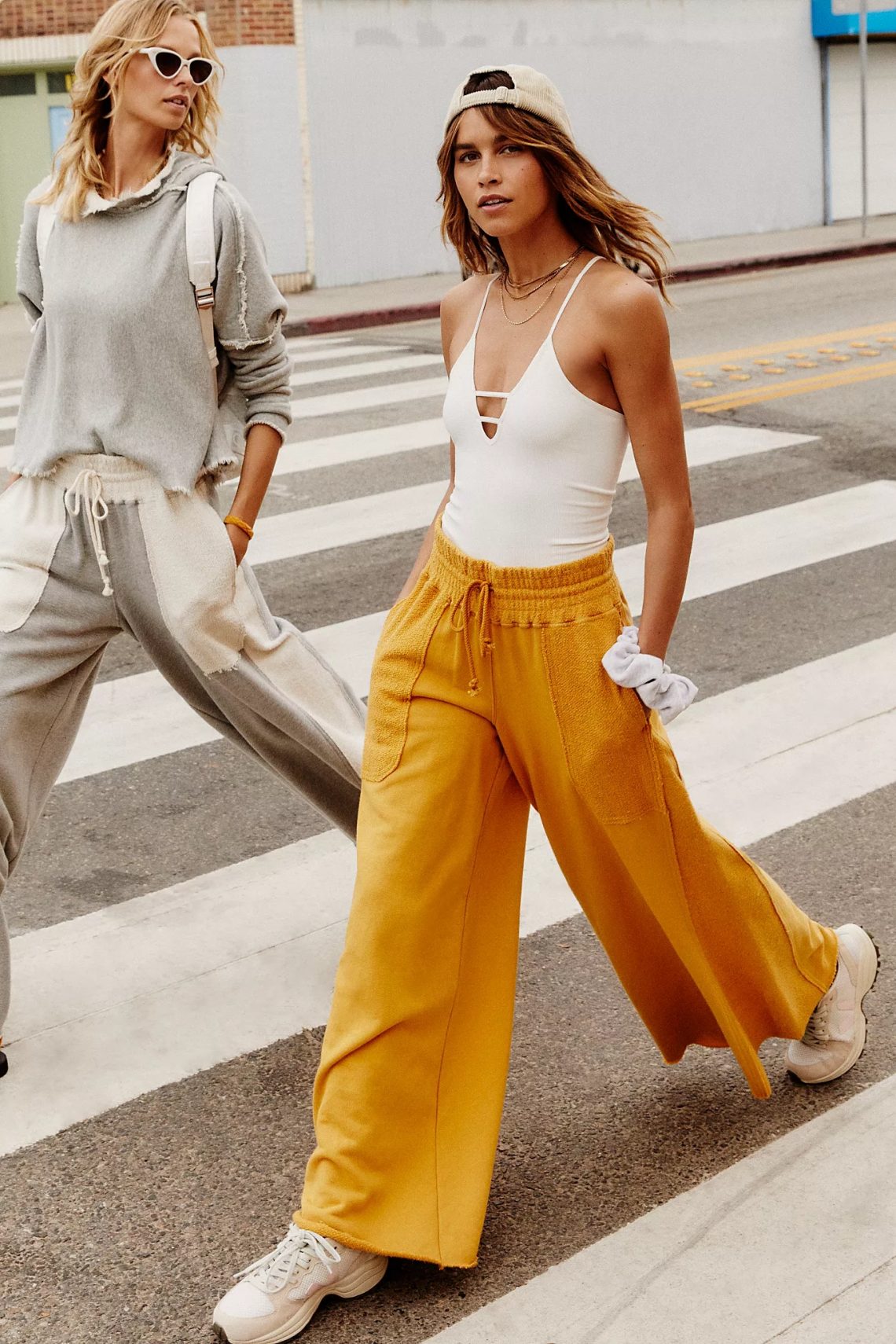 5 Coolest Fashion Trends for Summer Wear
In summer women want to wear stylish clothes and gathered with family or friends. In fact that you can't lose to the fashionable people around you, right? The point is to put on the most flattering and coolest summery fashion you have.
A trendy and stylish dress with soft material would be a great and comfortable outfit for summer. Choose breathable clothes which can be a natural fan during the summer heat as the air easily blow in and out. So you will feel comfortable and confident around your friends or family. Here are 5 coolest items that will definitely you want to add to your summer fashion for a trendy look.
Denim dress
You can also create a feminine women's fashion by choosing a denim dress. By choosing a perfect blouse or T-shirt for inner, you can enhance your sense of fashion. The outfit you made with loose tops and denim dress is a summer fashion that you'll want to wear for trendy sightseeing. Look more girly by wearing platform sandals to complete your "summer lady "look.
Off shoulder 
This summer you can make a style statement by wearing an off-shoulder maxi dress as this kind of dress reveal your shoulders and make you look feminine instantly. The off-shoulder style is great for those who want to exhibit their shoulders and arms. Wear a simple drop earring to add a glamour feel.
Botanical Pattern 
A botanical pattern is a pattern designed with a plant pattern such as leaves, small parts of flowers, and so on. Unlike the cute floral pattern, it gives a mature impression. The detailed botanical pattern is also cute, but please chooses a large pattern that you can feel the vitality and look elegance at the same time. This botanical pattern has a wide variety of colors, try choosing a botanical pattern with a strong green color. Especially the type that contains bright green is recommended. 
Sleeveless long dress
There's something so fresh about a pretty maxi dress when the temperature is soaring. The sleeveless white maxi dress is a must-have item for summer. Choose cotton dress because of its great function for absorbing sweat. Add a cute little accessory such as a drawstring bag and a bucket hat to complete the look that makes you look best. Making you look stylish even only with this simple white dress.
 Wide leg pants 
Wide-leg pants are now a staple item for women to be looked trendy and chic. This cotton slack is suitable for sightseeing during your summer holiday. For tops, select a stylish tank top with beautiful patterns, or a square neck shirt for a fashionable coordinate. Choose flat sandals for your feet, and you'll be able to enjoy your trip.