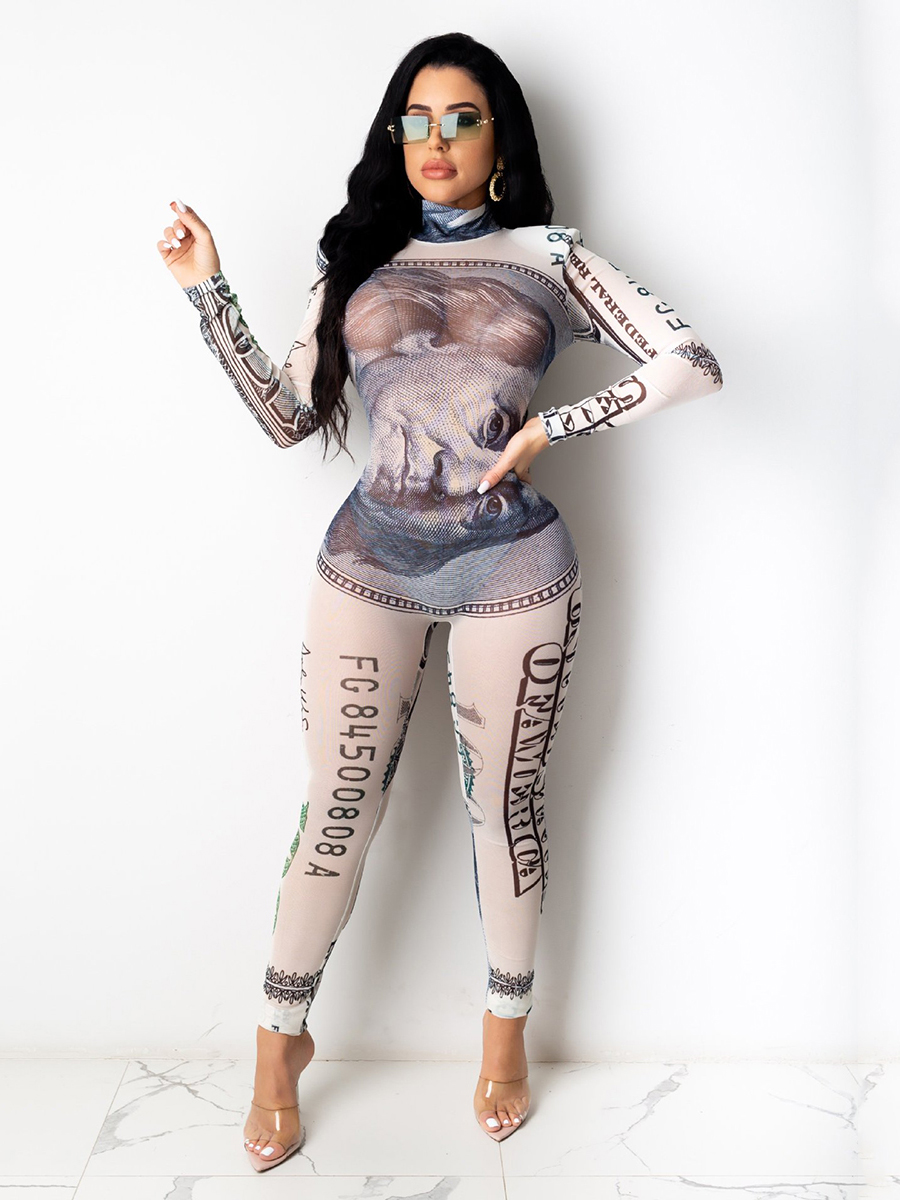 China's Most Fashionable Clothing Wholesale Brand
Stay stylish this winter with China's most fashionable wholesale brand Feelingirldress. Here you'll find a whole bunch of various clothing for every occasion, fashion style, and budget. From cute plus size dresses wholesale, comfortable and fun activewear and basic wardrobe pieces to versatile swimwear and other fashion accessories. Here are just some of the most up to date arrivals you'll be able to purchase.
This bold ensemble is definitely not for everyone, but for the most gourmet fashionistas out there. A tight, figure-fitting jumpsuit, that features a dollar bill print and a colorful combination of purple, blue, and pumpkin orange shades, won't be an appropriate look for office work. Though, it looks like a fantastic and sexy outfit for a hot night out in the city with your friends. Sounds like fun, isn't it?
If a see-through jumpsuit doesn't fit your personal style, try out one of the different wholesale jumpsuits from the collection. How about a sleek and smooth, burgundy red jumpsuit made of eye-catching velvet fabrics. It is not only a good-looking outfit but also very comfortable and warm and it is exactly what we need in winter. Wear it with your favorite high heels or booties.
Dress to impress the people around you with the plus-size dress collection. Fashionable and convenient, these dresses can be worn to official events and to other occasions. We love this double-colored floor-length dress. It looks both fun and stylish and can be worn in many different ways. For example, style it with classic nude heels, a simple bag, and minimalistic jewelry for the office look. On other hand, sparkly jewels, transparent heels, and loose hairstyle will make this dress perfect for a party.
Your lingerie arsenal deserves renovation just as much as your everyday clothing. Treat yourself and your partner with a brand-new lingerie set. Of course, it is not your everyday basic bra and briefs, but it is something that you'll definitely look forward to wearing.Feelingirldress Black Friday 2020 will allow you to shop for the spiciest underwear pieces, that will dilute the dull everyday routine.
Corsets not only look exquisite, but they also do wonders for the waist and posture. Surely, it is not a piece for every day, but there are many ways that will allow you to turn this daring top into something more wearable. You can wear a strict, button-up shirt underneath this white corset, decorated with butterflies. A tight, midi skirt or pair of straight pants will help you to balance the outfit.