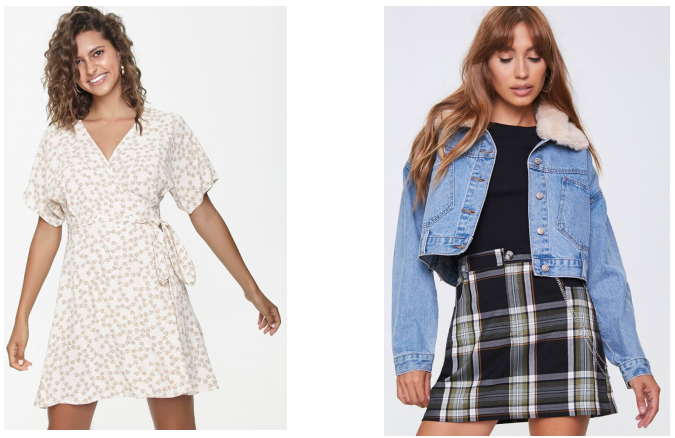 Casual Style Guide for Women: 5 Pro Tips to Look Great with Sleeve Floral Dresses
Wearing a floral dress symbolizes elegance and femininity. Match your floral dress with a sandal, wedges, or stilettos. You can choose a handbag that matches the color of your floral dress. You can also wear outwear depending on the weather or season.
Denim with Floral dress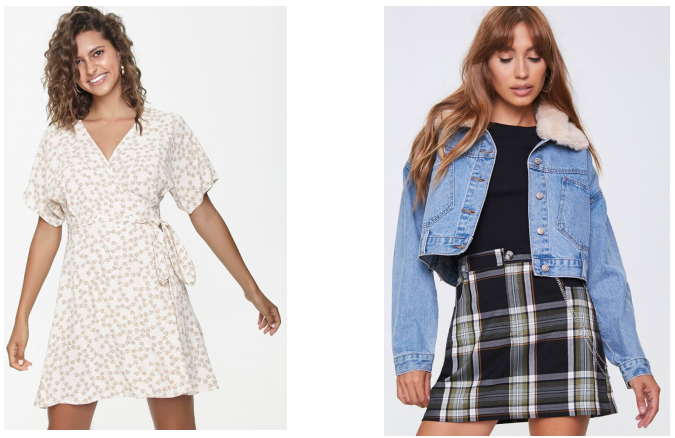 Floral Print Wrap Dress    Faux Fur Collar Denim Jacket 
Wearing an outwear on a floral dress is depending on the weather or season that will make you look polished and chic. Wearing a denim jacket with a floral dress gives you a vibe of a simple and versatile look.
 Styling with leather jackets

Choosing the right footwear for wearing a floral dress is important because if it doesn't match your outfit, it can ruin your floral outfit. Match your floral dress with wedges, stilettos, or neutral sandals. Try this look on a matching leather jacket and leather ankle boots on a floral dress that gives you an edgy look that will make heads turn around.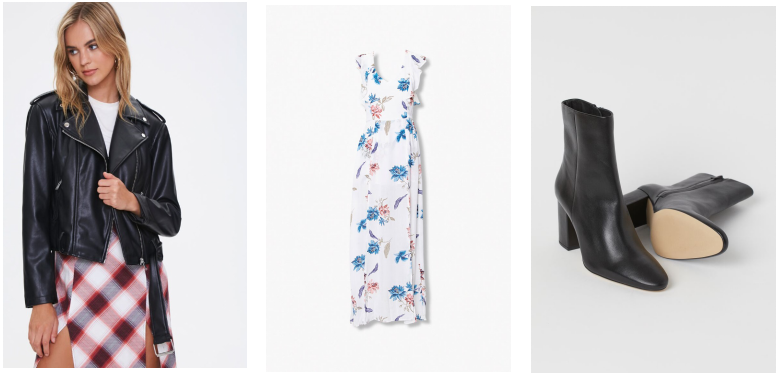 Faux Leather Moto Jacket    Floral Print Maxi Dress   Leather Ankle Boots
Versatile and Simple
Sometimes the best look has just been simple and casual. Match your floral outfit with a handbag that matches the most prominent color in your floral dress. The best colors that match your floral dress are neutral colors such as black, beige, white, and silver that generally matches the floral pattern.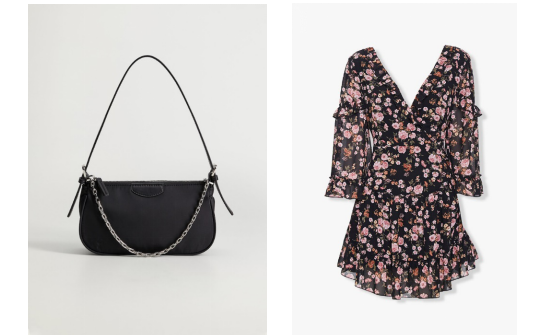 Chain baguette bag    Chiffon Floral Lace-Up Dress
Chic Fashion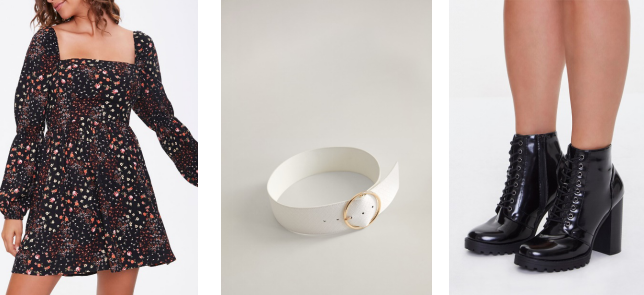 Floral Print Peasant Dress  Rounded buckle belt   Block HeelBooties                
Wearing a floral dress with a belt will help brighten and highlight your floral dress for example. Wearing a black or white floral dress can almost match any colors of belts and match it with a black boot that will make you look polished and chic.
Office Look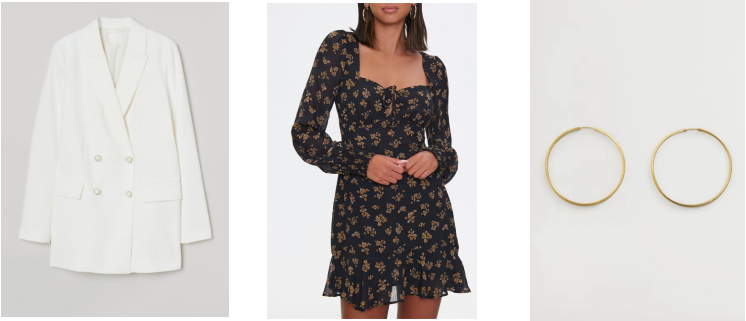 Double-breasted jacket  Floral Print Peasant Dress      Hoop earrings
Blazers look great with a floral dress that you can wear as office attire. This looks fancy and fashionable. Enhance your outfits with hoop earrings to look more elegant and fashionable.
Autumn Fashion
A vibrant-colored dress is perfect to wear when its autumn season because of its light color and comfortable fabric. Match this with a pair of boots to look your best in summer and expect a lot of compliments wearing this.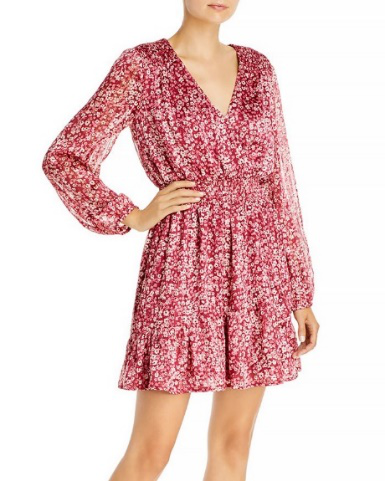 Floral dresses have never disappeared from the fashion scene. A floral dress is a symbol of elegance, sophistication, and femininity. Floral prints have become more stylish, more interesting, and trendier. To enhance your floral dress partner, it with some accessories such as jewelry, belts, purse, and sunglasses.