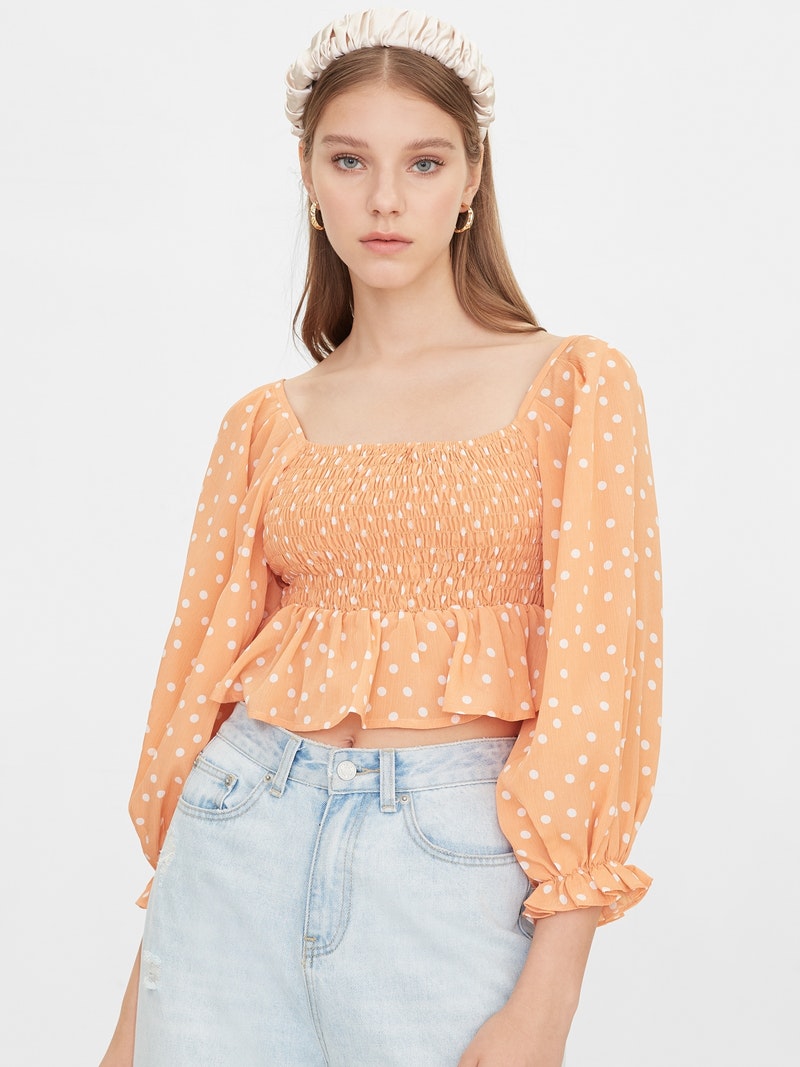 The Polka Dot Fashion Trend
What's Fashion trend that timeless and bring a chic yet classic style? Yeah, Polka dot outfit is the answer. This is a must-have item in any season. At least we should have 1 polka dots item in our wardrobe. Polka dot print is also popular among the women beside the floral pattern. As it's not that difficult to find a polka dot pattern in any store. This pattern is looking good on both women and men. That is why polka dot fashion trend is timeless and never out of fashion.
Somehow it will be a bit tricky when wearing polka dot pattern outfits. But it looks lively and fun mix-matching polka dot outfit. Lovely, sexy, elegant, and classic we can get by wearing polka dot outfits.
Look chic and trendy by wearing polka dot top. Find top that has unique cutting to look more stunning. Puff long sleeves can be a great style. Pair it with jeans or trousers and wear simple jewelry. Boots or heels will be perfect pairing for this polka dot blouse.
You can try wearing this polka dot maxi dress to get more attention of people around you. The laces on the lining top add the feminine and girly look. Wearing plain shirt for inner or just the dress itself is already great. Pair it with boots or flat shoes with monochrome color.
Pastel color long skirt with polka dot pattern is a must have item for our fashion collection. We can pair it with any kind of plain top, over size sweater or t-shirt. Wear shoes with matching color of the skirt.
This high waist pants can make us look taller. It slightly gives a fashionable and elegant look. Wear high heels or wedges to maximize the taller effect. It can be used as an office outfit. Pair it with plain tops or blouse for a formal look. Make sure to choose the correct size since it will look better when they're in your correct size. 
This adorable polka dot ruffle smock top is great for daily wear or just going out with friends. Choose a bright color of the top and matching it with jeans or denim skirts. Choose small polka dot print to get a slimmer effect. For women with a petite body, this kind of tops will look great and you will look cuter and adorable.