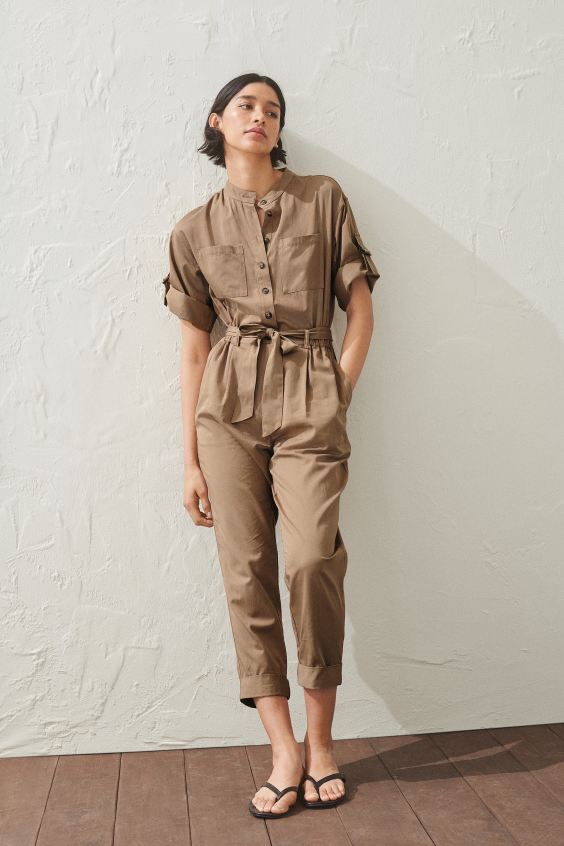 How to Style Jumpsuits for Women
Do you know how we women usually have problems making our outfits in the last moment before we take off? Honestly, it is a bad habit which just causes stress but if you can't stop that habit there is a solution. All you need to do is to get a few of those fashion pieces which you just throw on and you are ready.
Jumpsuits can be worn during the whole year. There are different variations of them so during summer you can wear tank top style jumpsuit, and during winter you can just throw on a long sleeve jumpsuit. If you are worried that the jumpsuit would look boring and too simple on you than the key is to throw on some accessories. Just imagine a simple jumpsuit combined with a chunky necklace, your favorite bag, and a pair of your beautiful statement boots.
You could also level up your outfit with a scarf, sunglasses, other jewelry, belts, and so on. Jumpsuits could also be worn under other fashion pieces like blazers, leather jackets, cardigans, coats ( depending on the season ). It is upon you to choose. We wanted to make your life easier. And we went through some online shops in order to find some cute jumpsuits so take a look at what we have found:
H&M SMOCKED JUMPSUIT– This one is for all of you who are planning to travel somewhere warm. This jumpsuit is made fo summer temperatures considering that its' composition is 45% linen and 55% viscose.
H&M ANKLE LENGHT JUMPSUIT– This cargo-style jumpsuit can be worn during summer and spring as well.
FARFATCH, ISABEL MARANT JUMPSUIT– This jumpsuit is perfect for that transitional period but can be worn during summer and spring as well. This is really important because basically you wouldn't wear it only during winter.
MANGO BELT WRAP JUMPSUIT– If you are a business lady there is something for you as well. A perfectly suited jumpsuit is a dream for all of you who want to look stylish and professional at the same time.
ASOS JUMPSUIT WITH KIMONO SLEEVE IN BLACK PLSISE– And of course we had to pick one for all of you night birds out there.
We hope that you like our choice and that we inspired you to pull out your jumpsuit, throw it on and enjoy the upcoming autumn season. And if you need to shop for one, we hope that we made your shopping a bit easier.