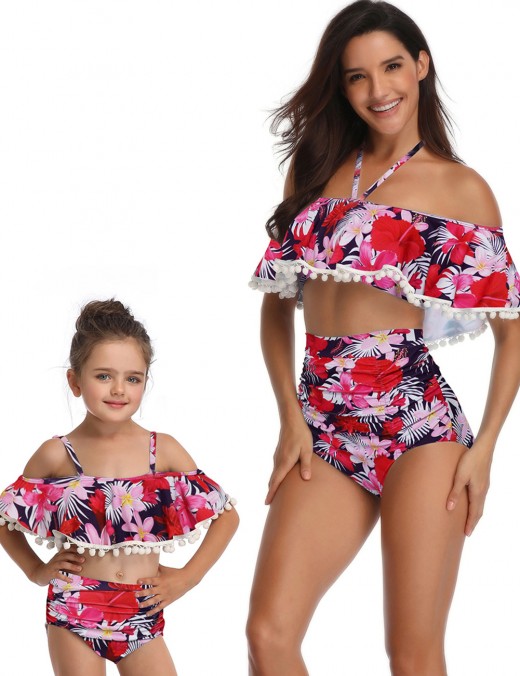 The Best Summer Mother Girl Swimwear Dresses
A Swimwear is a dress that can be worn while swimming or bathing. The dress is especially important in summer because women often wear it at the beach. It is always important to choose the right type of swimwear as women may have to wear this for long durations on the beach. This makes it very important to choose the correct type of swimwear. The following are some examples of wholesale mother girl swimwear:
Ultra Cheap Purple Ruched Mother-Daughter Pom Pom Beachwear Lady Fashion
The swimwear is very lightweight and soft. These characteristics of the swimsuit make it very easy and comfortable for women to wear these dresses on the beach or in a swimming pool. The swimsuit is available in several sizes so the buyer should consult the size charts before buying.
The swimwear is made up of nylon and spandex and is very soft and lightweight. These swimwears are available in a number of different sizes. The dress is suitable for holiday activities, swimming, a pool party, diving at the beach, etc. The users of the product will also have no problems while cleaning because of the swimwear is very easy to wash and dries up quickly. 

This swimwear looks really cute for both the mother as well as the daughter. The fabric is extremely soft so the person wearing the swimsuit feels comfortable throughout. The product is unique as it is very easy to clean and dries up rather quickly. The dress can be easily worn during swimming, pool party, diving, and other activities at the beach
One-piece swimwear is both seductive and comfortable. After wearing this dress you and your daughter will be ready to take any beach or poolside party by storm. The design of the swimwear makes it an extremely cute mother girl swimwear.