Snuggly Knitted Sweaters to Stylishly Keep You Warm This Fall
Snuggly Knitted Sweaters to Stylishly Keep You Warm This Fall
Does the changing colors of the leaves change the mood of your wardrobe? Do you think that winter is the wrong time to flaunt fashionable clothes? You can't be more wrong. It is possible to remain stylish and warm at the same time. You just need a list of fashionable choice for sweaters Fall 2019 to make things regal. As the cold wind starts blowing in the nooks and corners of the country, we are here to treat you with a wide array of different winter knits to keep your style game on point.
Vintage Inspired Sweater
Who does not love the warm fudgy looks of the olden days? The vintage knit sweater is the right mix to give your fast life a warm touch of the seventies. If you are a fan of the styles of the seventies like us, get a cropped multicolored sweater. It will keep you warm and lift your style game at the same time.
Warm Knit Sweater
Nothing trumps a warm knit sweater in the cold winter nights. These thick knits add a rustic look to the sweater while keeping your fashion game on a high note. Choose a multicolored or multi-layered sweater, which is best for every event. Pair a mini skirt with it, and you are ready to rock the party.
View more: https://www.forever21.com/us/shop/catalog/category/f21/sweater
Chic Casual
Don't want to make too many waves? Go for the softer colors and casual knits. These sweaters are perfect for your office or a working lunch. Pair it with a classic pair of jeans and complimentary high boots, and you are ready to rock.
Fringe It
Want something quirky as well as comfortable? Go for a fringed look. The fringes of the sweater will add just the right amount of style to your outfit. Skinny trousers or bell-bottoms, this sweater will make you look fabulous in anything. This sweater is the highway for you to steal the spotlight.
Studded Sweater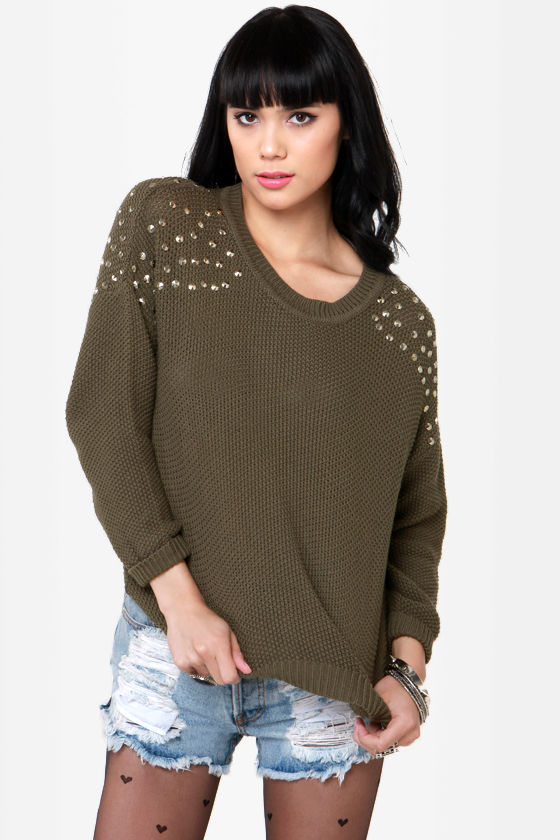 Going to attend a party? No worries. Get a sweater with heavy embellishments, and wear it to your gathering. The embellishments are enough to catch the eyes of the visitors. If you think this is too drab, choose an embellished sweater in a cropped style. You can also go for the puffy armed ones. No doubt any of these sweaters will make you the star of the night.
Winter is the time of monotone. Break that natural monotony with your sweater. Play with the colors and knits to make statements every day. Keep an eye on the detailing, and you are good to go.