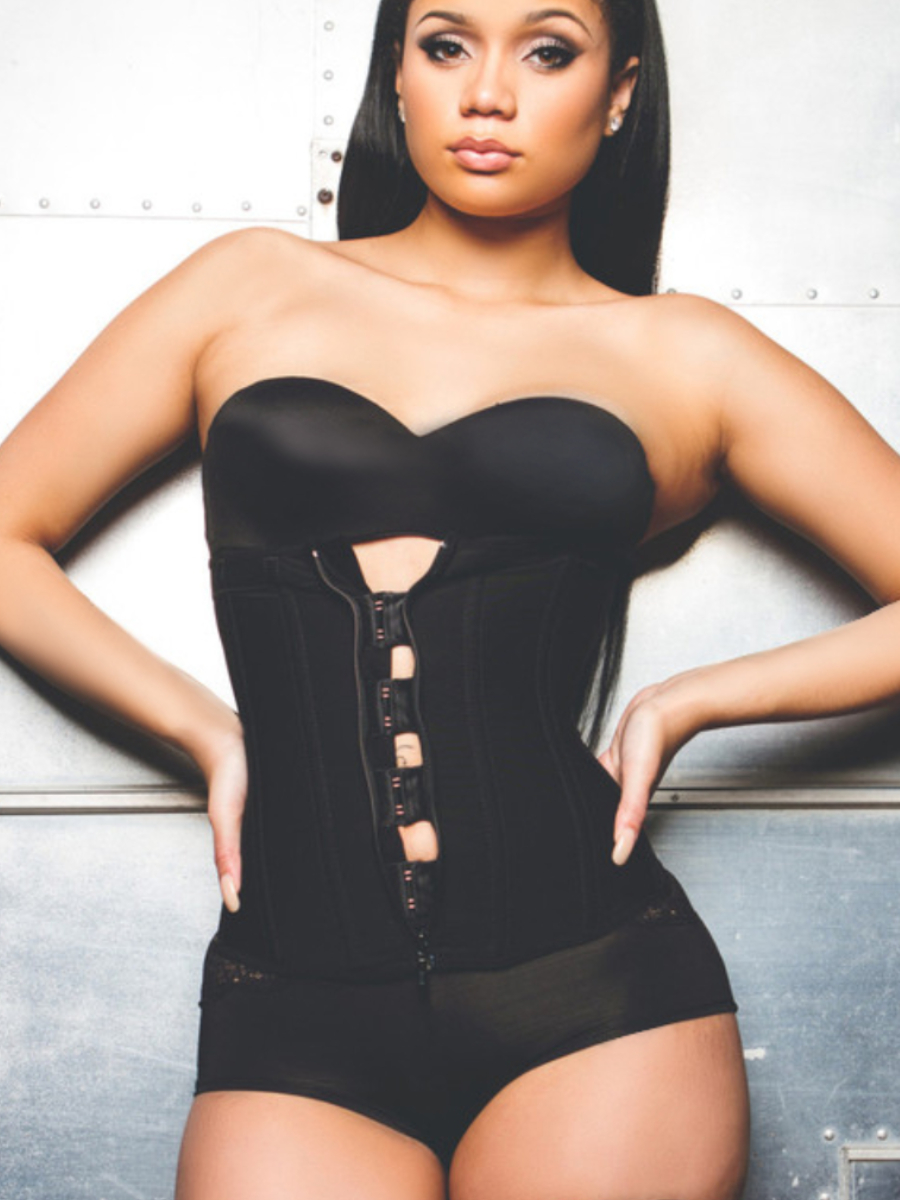 Spring Discount, Do You Like These Feelingirldress Products?
The best thing about Feelingirldress products is that you can wear them in any season. Are you a fan of feelingirldress products? If yes, you're in luck because they offer a discount this spring season so that you can achieve your goals faster. Buying wholesale waist trainers and shapewear will save you a lot of money because of the spring season discount. Here are some products that have a fantastic deal.
High-Rise Neoprene Leggings

It's vital to choose high-quality leggings because some may get torn easily, resulting in a wardrobe malfunction. That' why feelingirldress make sure that you're getting your money's worth with their products. Like this high-rise neoprene legging that's durable and comfortable to wear. It is also the best butt lifting leggings that will make your booty more appealing. Hit the gym with this baby that will make heads turn around.
Rose Red Back Support Waist Trainer
Wearing this waist trainer is essential when working out because it provides you back support and gives you a proper posture that reduces back pain and soreness. It has a latex material that shapes your waist and helps you with your weight loss. The zipper keeps tight around your waist to achieve a long-lasting waist-cinching effect. Also, The rose-red color of the waist trainer will give you a vibe of sophistication and femininity.

7-Steel Bones Waist Trainer with Rainbow Reflective
Experience the high compression of this feelingirldress waist trainer that will flatten your stomach and make you sweatier. The unique thing about this is that it will look black during the day, and for the night, it will look like a colorful rainbow that looks stylish and fashionable. The 7-steel bones are to support you during your workout and improve your body posture.
Black Latex Vest with Three Belt Design
Did you know a poor posture can lead to back pain and neck stiffness? That's why it's vital to wear this Vest waist trainer because it will help you correct your body posture and provide you back support that reduces back pains and soreness. You can even wear this while working or at home doing some chores. It's breathable to wear, so it won't be a hassle on whatever you're doing.
Black High-Waist Leggings
This legging is not ordinary because it has a high-elastic fabric at the knee-length that targets your leg for trimming. That's not all. It will also enhance your butt appearance because of its butt lifting effect. This legging is comfortable to wear because of its skin-friendly fabric material and its moisture-wicking so that you don't have to worry about your sweat. Unlike other leggings, this has an anti-slip strip line to prevent it from rolling down.
4-Steel Bones Tank Top Latex Shapewear
This tank top is also one of the best in correcting your posture because it has a 3-panel splicing structure that provides back support. Wearing this every day is beneficial. It will correct your poor posture and will reduce back pain and soreness. It will give your chest a bit of a push to show off that flirty cleavage. It's also convenient and easy to wear because you only need to apply the hook and eye closures on the waist belt.
Waist Cincher with Firm-Compression
Are you having a tough time following and sticking with your workout routine and diet? This waist cincher will help you discipline yourself to achieve your dream body because it has a firm compression that provides a long-lasting waist-cinching effect that prevents you from overeating. You will feel full even though you only ate a bit portion of the food. It's comfortable and breathable to wear, that it even allows you to wear it while working. It also has a trendy unique design to match your fashionable vibe.
Double Layered Body Shaper Leggings
This legging is a must-have if you like doing cardio exercise because compression garments can help reduce muscle pain during a workout. The best thing about this is that it's not ordinary leggings. It will also give you a better curve because of its compression, making you look sexy and curvy. It's 75%Nylon and 25%Spandex with stretchy fabric so that you can move freely and comfortably.
7-Steel Bones with Three Belts design
Are you working out so that you can look fit and sexy, but you see no progress? Maybe it's time for you to try out this waist trainer with a three belt design to provide you with a firm compression that helps you shed water weight. Wearing this during a workout will help you achieve your goal faster because it will help you burn more calories and eliminate belly fat and bulges. This waist trainer is durable so that you can do your intense training freely.