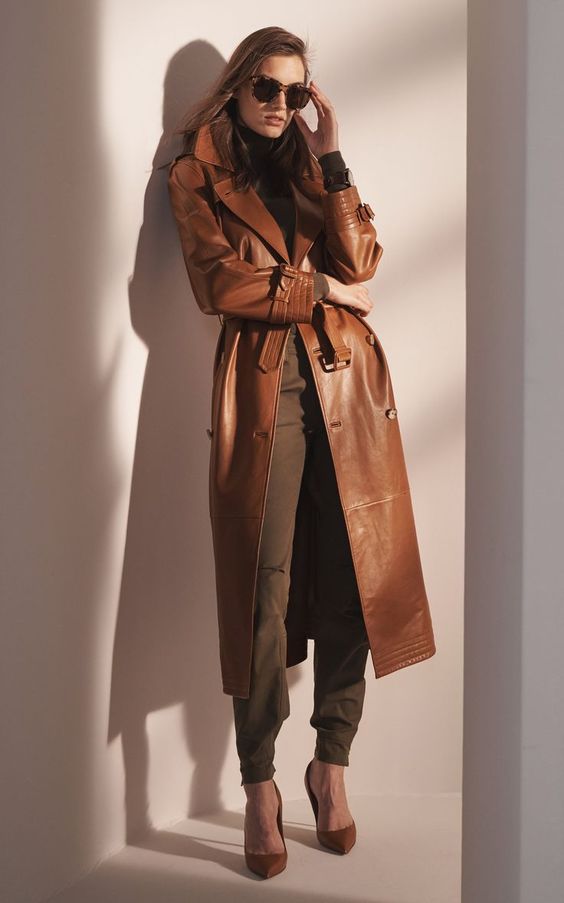 THE UNEXPECTABLE WAYS TO STYLE A TRENCH COAT
Trench coat is a classic piece that has been on fashion streets for ages and it will definitely stay there for a long time. It is an elegant piece of outwear that will definitely make you feel and look elegant on rainy days.
Trench coat is a piece that you are able to wear in autumn but in fall as well and that is why it is worth the dime. Of course, it would be best if you were able to invest in a high quality trench coat as Burberry trench coat but we are aware that their prices are really high so in this article we are going to show you trench coat models for everyone's budget.
We also wanted to point ou how easy it is to combine a trench coat with other pieces of clothing. It can be worn with sweaters, shirts, a casual T- shirt, basically everything you think of. For some time it has been popular to layer outwear and in that case you can throw it over a leather jacket. It sounds like a crazy combo but it will definitely make you look cool.
We also like that effortless style of trench coat in which case your trench is oversized and you cinch it in around your waist with a belt. If you are amongst those business people who like to look professional all the time than combining it with a suit. That will definitely attract all the attention on you.
MASSIMO DUTTI TRENCH COAT
If you are a trendy lady than you know that leather is THE trend of this season. Massimo Dutti incorporated that trend into a classic piece such as trench coat.
MANGO TRENCH COAT
IF you are not up for that classic neutral beige color trench coat than you should maybe try out this one in olive green.
ASOS TRENCH COAT
If you are amongst those ladies who simply love pink well we guess that you might like this trench in that case. It is a quite unusual color for a trench coat.
BURBERRY TRENCH COAT
When you say a trench coat you automatically think of Burberry and there is a reason for that. Burberry is known for their trench coats and their high quality.
H&M TRENCH COAT
If you would like to buy a more affordable version of a trench than you should check out what is there on H&M website.