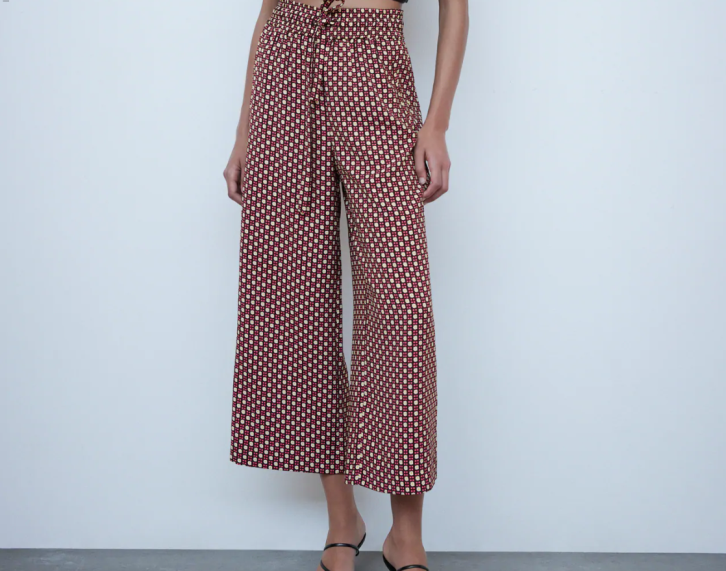 Best Ways to Style Wide-Leg Pants This Season
Do you know all the trends for this season? We don't know have you heard but there is a lot of trends to catch up with this fall. Here are only some of them: strong shoulders, light blue combined with earthy tones, all leather look, belts over blazers and coats, chain necklaces, chain belts, mixed prints, earthy tones, bold colors… and so on. But you get it? There is plenty of trends for you to choose from. Everyone can find something they like.
In this article, we are going to talk about one specific trend and you could have already guessed that one by the title. Wide leg pants have made a place on fashion runways and it does not seem to be going away any time soon. Skinny jeans were popular for years but now it's time for them to step away and give the spotlight to wide-leg pants.
Of course, we wanted to give you some examples of this trend and we decide to list a few of our favorite wide-leg pants fashion pieces. We went through different online shops and found these ones:
H&M WIDE LEG PANTS – this one pretty classic pants. If you want to go safe these are the perfect ones for you.
ASOS, PIMKIE WIDE LEG PANTS IN BLUE – We already mentioned this color in one of our previous articles. But in case you missed it light blue is rocking the fashion world. It is especially trendy to wear it combined with earthy tones. Do you like this color? Or do you prefer to stay safe with neutrals?
ZARA LOOSE FITTING PRINTED TROUSERS- These pants are an absolute hit. The printed details are perfect to combine with other prints ( if you are brave) and in that way you thick two boxes with one fashion piece. Isn't that wonderful?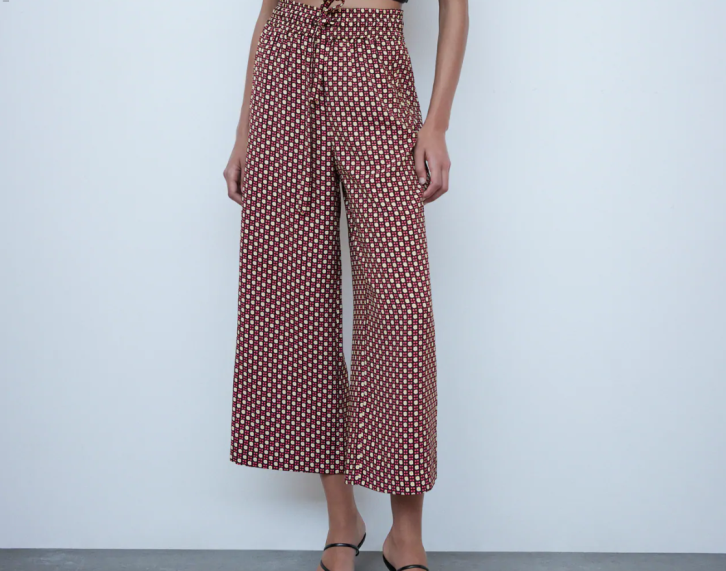 ZARA WHITE WIDE LEG PANTS – if you are an elegant sophisticated lady these ones are for you that is for sure. Who could resist these ones?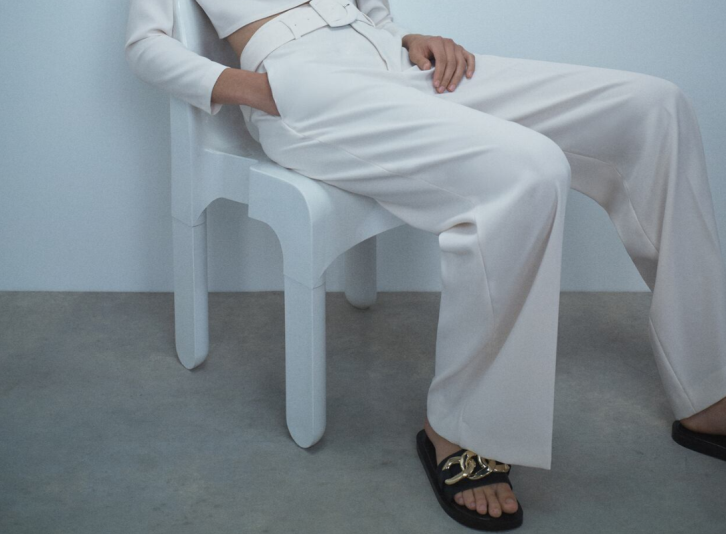 ASOS, NAKD WIDE LEG PANTS– Earthy tones plus wide-leg pants- why not? Again we have two absolute trends in one piece.
We hope that you like our choice of items, or at least that you get some inspiration out of it. Maybe this trend isn't everyone's cup of tea, but we certainly love it! How about you? What is your favorite piece?