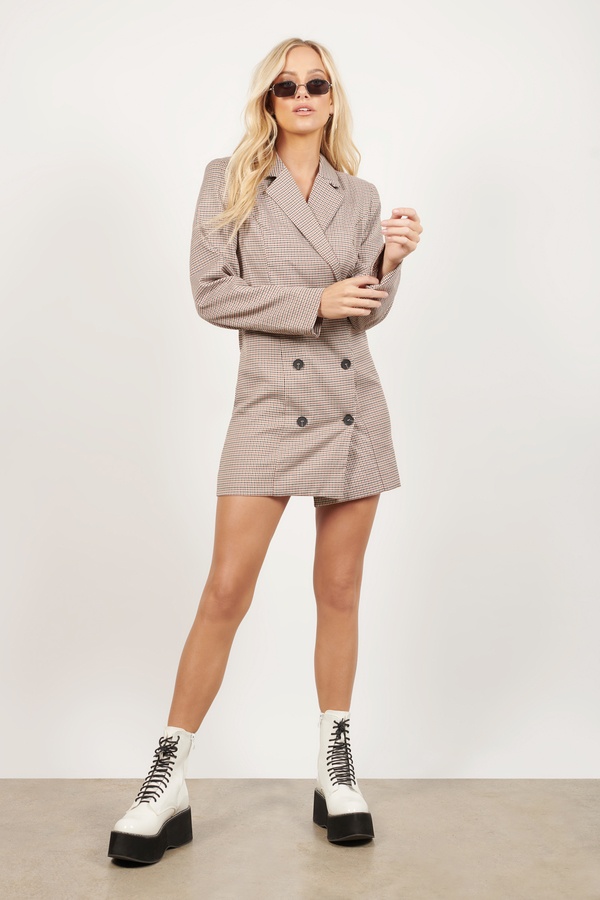 Winter Fashion Trends to Look Out For 2020
Winter is the most challenging season as not many girls are able to find the wear winter dress that is both weather appropriate and figure-flattering. There are many dresses that keep you warm as well as make you look gorgeous and enhance your curves. Some of the dresses that you can add to your wardrobe are given below.
High neck maxi winter dress
This full-length black maxi dress gives you a highly attractive look. It has a high neck and full long puffed sleeves that will make you look hot. Its ruffle hem enhances the beauty of this dress and you will definitely look gorgeous. This regular fit winter dress is perfect for any occasion and you can pair it with matching high heels and simple accessories.
Ruffled midi winter dress
Rock this winter season with this dusty purple ruffled midi dress. This stunning long length dress composed of gauzy woven fabric will make you feel warm and comfortable. A plunging deep V neckline that allows you to show your sexy clavicle. A most relaxed bodice that is framed by fitted long sleeves and it gives you a classy look. A banded waist that enhances your curves and flows with a full midi skirt that is featured with a flirty double ruffle hem. The hidden back zipper makes this dress easier to wear. You can complete your killer look with strappy heels.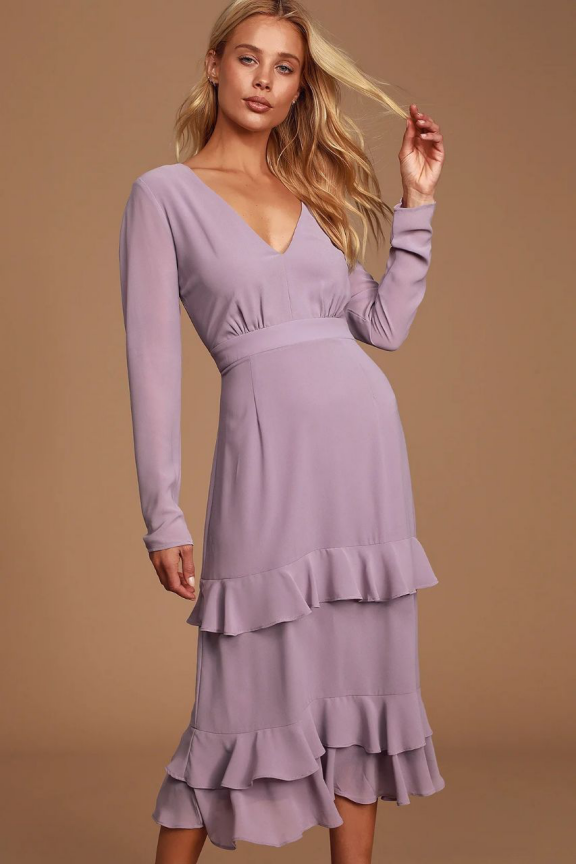 Soft knitted jumper winter dress
You will surely love this winter dress for dressing up. It is featured with a soft knit that makes you feel relaxed and warm. This black dress has a belted waistline that shows your sexy curves. This short black dress has a high neck with full sleeves and perfectly fits on your body. You will look hot and sexy at the same time. Style this cozy fit dress with high boots and some simple accessories like mini bags.
Light sweater winter dress
Make your look sexier with this short length sweater winter dress. It is designed with a trendy off-shoulder silhouette and knit that makes you look hot and keeps you warm and relaxed. This fully unlined dress is perfect for any occasion. It has full-length sleeves that complete this midi winter dress. Pair this with High boots or shoes.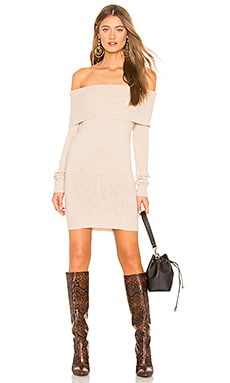 Blazer winter dress
This short length full cover blazer makes you look hot and classy. It has a double button closure and collar neckline that gives you a professional look. Its long sleeves will keep you warm. You can style this fitted dress with high shoes.