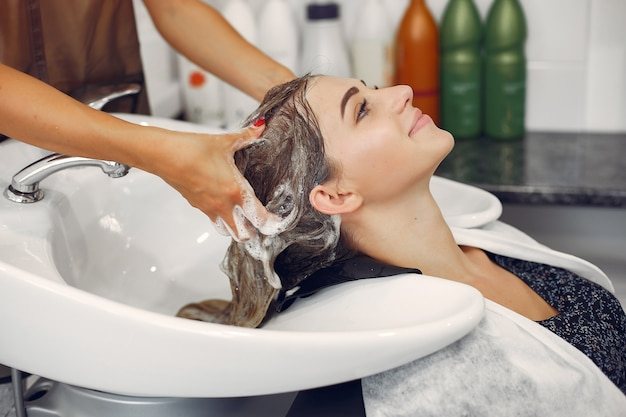 6 Secrets for Shiny and Healthy Hair
Your hair is your crown. It frames your face shape, can highlight your best natural features, balances your face, and elevates your whole look. Hair length, texture, and color all affect how you look and how you will be perceived. Throughout history, hair has played an important role in women's lives because it is associated with the appearance of beauty and youth. That's why when we have a bad hair day, everything seems to go wrong.
Having shiny, voluminous, and healthy hair is every woman's obsession. Unfortunately, we can't get such gorgeous hair instantly. Well, if you were born that way, lucky! In fact, it takes consistent effort to get healthy hair. It won't be enough if you only rely on shampoo and conditioner. There are 6 secret tips for getting gorgeous hair that you will find in this article. If you think it will be helpful for you, keep reading!
1. Use Shampoo And Conditioner Appropriately
Shampoo and conditioner are basic hair care. Even though both are commonly used, some people still make small mistakes when using them. Shampoo can clean your hair and scalp well, but don't use it every day. Washing too often will actually make your scalp dry and lose its natural oils. Instead of being shiny, your hair will break easily, fall out and become dull. The ideal use of shampoo is two or three times a week.
Even so, with conditioner, you have to use it properly. Conditioners can smooth and moisturize your hair, but over-conditioning your hair can actually make it limp. When dried, your hair will feel heavy and sticky. Use the right amount of conditioner after washing your hair. Above all, choosing the right shampoo and conditioner according to your hair type is essential to get the best benefits.
2. Gently Massage Your Scalp Before, During And After Shampooing
This simple habit can also be a hack to make your hair more shiny, voluminous, and healthy. Massaging the scalp will widen the tiny arteries inside your scalp. When the arteries widen, the blood flow to the hair follicles becomes smoother so that your hair will get more oxygen and nutrients. Gentle massage on the scalp will also help you avoid hair loss and stress. You will feel more relaxed after massaging and washing your hair clean.
Gentle massage on the scalp is quite easy to do. Do a gentle massage with your fingertips in a circular motion starting at the hairline, then moving backward until it reaches the neck. You can do it for three to five minutes.
3. Apply Hair Mask Twice A Week
Hair masks are one of the best products to nourish your hair. There are dozens of hair masks from various brands that you can find on the market. Before buying it, make sure you recognize the type and problems your hair is experiencing, so you will get the product you really need. For normal hair, the mask can be used once a week. Meanwhile, hair that tends to be dry and thick can use it twice a week.
If you love natural products, you can make a DIY hair mask at home. For instance, a mixture of eggs, coconut oil, and olive oil is great for making your hair look voluminous and shiny. Apart from keeping your hair healthy, hair masks are an effective treatment for hair damage.
4. Hair Serum Is A Must!
Just like your face, your hair also needs serum. Most hair serums are made from a silicone base, a rubber-like substance that sits on top of the hair strands. Each type of hair serum comes in different ingredients according to its treatment purpose. However, in general, hair serum aims to reduce frizz, add shine to your hair and protect your hair from damage.
The serum is better to be applied when your hair is a bit dry after you wash it, so the formula can be absorbed properly. Popular ingredients in serums include biotin, vitamin D, zinc, keratin, and essential oils. Hair serum is a favorite hair care regime because it is easy to apply and practical. It is also often used to tame frizz during styling.
5. Fulfill Your Hair Nutrition With Healthy Food
When you focus on taking care of your hair from the outside, do the same from the inside as well. Shiny, voluminous, and healthy hair requires good nutrition. One that hair needs is keratin. Apart from getting it from hair masks and serums, you can get keratin by eating oats, nuts, eggs, and meat. It's also a good idea to eat lots of fruits and vegetables that contain natural antioxidants. Try blueberries, apples, tomatoes, and spinach. Wouldn't healthy food also bring good results to maintaining your ideal weight and body shape? So, there is no reason to refuse it.
6. Stop Doing Bad Habits On Your Hair
You may not realize it, some habits can actually make your hair fall out, frizzy, and lose its natural shine. Let's check! Do you wash your hair with warm water? That probably feels comfortable, but not a good choice to do. The high temperatures will open the cuticles and make the hair texture rougher.
You also need to reduce the frequency of combing your hair, even though you think it will keep your hair neat. Comb as needed and use a wide-toothed comb to prevent hair loss. Do not sleep with wet hair, even if you are very sleepy. This habit will reduce the softness of your hair, making it limp and greasy easily.
Even though it can't bring instant results, these 6 secret tips work well to help you get shiny, voluminous, and healthy hair. Are you interested to try?