Best Autumn lipstick shades for 2021
There is no better magical wand that can give your face a quick, magical glow-up in a single swipe than lipstick.
One of the most celebrated makeup tools, lipstick is every lady's essential purse item. However, the trick is not within keeping lipstick in handy, it is in keeping the right ones in your handbag.
Speaking about the right ones, when it comes to lipstick shades, the sky's the limit. This statement is especially applicable for autumn 2021 as a handful of new shades have now been launched in the fashion world that help you to live, grow and revive your beauty aesthetic standards and especially those plumy lips!
Scroll through the best shades that we introduce to your autumn collection this year to brighten up your face.
1 Chanel Rouge Allure Velvet Luminous Matte Lip Colour (First Light):
This autumn, the best thing is a whole new mood to flaunt those brightened lips with a unique balance of orange and red. This intense orange-red combination redefines the transition from a wintry red and bold look to a subtle orange-red tinge.
2 Huda Beauty Liquid Matte Lipstick (Heartbreaker):
This pinkish-red beauty has become the gold standard for this year's autumn fashion outlook. From a sheer matte to a gorgeous glossy look, the pinkish-red hue is the perfect autumn outgoing shade that you can complement with all your autumn dresses.
3 NUDIVERSAL (Dubrovnik):
Although pink is now the color statement for this autumn, the trick is in experimenting with the different shades of this beauty. The Dubrovnik is a cool mauvy pink that has a softer and smooth undertone to it. It's the perfect blend with an overall softer nude look.
4 Tom Ford Satin Matte Lip Color (Peche Perfect):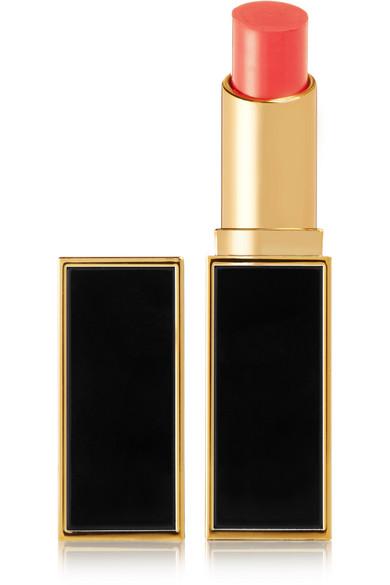 If one's tired with the pinky hues, they can always shift their focus to this peachy coral shade that has an excellent smooth and matte finish. It has a smooth beachy tinge that makes it a cool shade for seaside wear.
5 Chanel Rouge Coco Flash Lipstick (Pulse):
Confused about classy autumn evening wear? Well, all you need is the Chanel rouge Flash Lipstick in its finest red shade. This lipstick is not only a bright red tint that uplifts your autumn look but also has a glossy texture that adds to the shine of your lips.
6 Maybelline Color Sensational Creamy Matte Lip Colour (Blushing Pout):
Moving away from the red and pink hues, one can try this lavender matte finish. This lip color is a whole shift away from the glossy texture and instead gives your lips a sensational and sharp look. You can style this lipstick with any outfit that redefines autumn this year.
7 NYX Cosmetics Soft Matte Lip Cream (Antwerp):
This is another shade that adds to the subtle look you are trying to gain this autumn. The Antwerp is the perfect coral shade that you can flaunt with every single skin tone. It's a piece of luxury that can smoothly blend in with every autumn look. Want more? Here it is https://www.bnsds.com/2021/08/18/choose-the-bodysuit-you-like-please-visit-sculptshe/