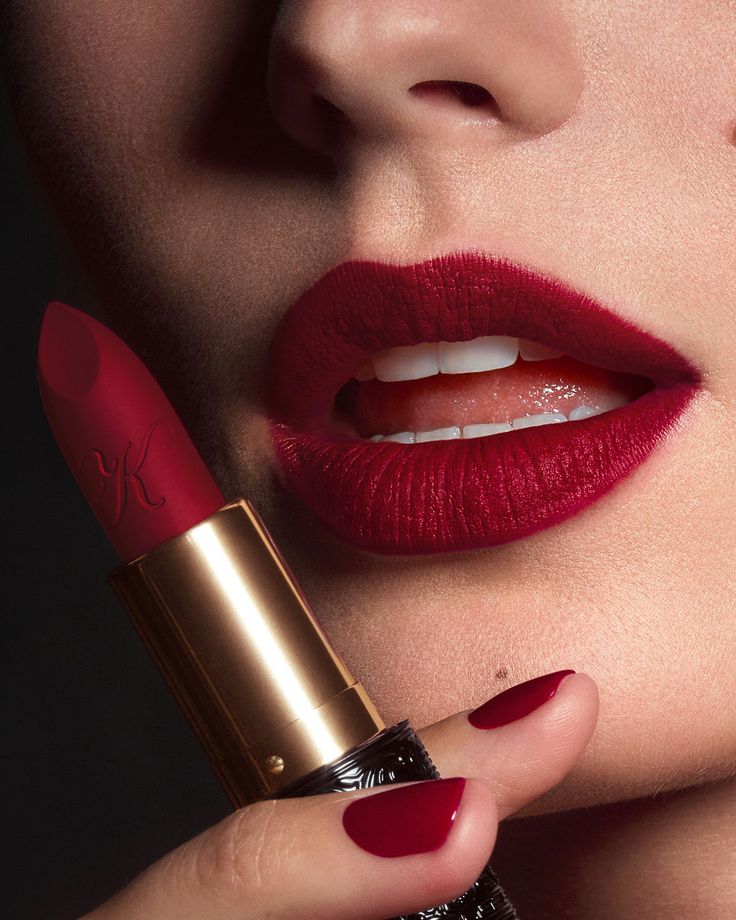 Winter Lipstick, White, And Temperament When Applied!
Oh, winter, we have waited for you for such a long time, and you have finally arrived, bringing the chilly winds, frostbite, and holidays. Isn't it a perfect time to re-think your makeup routine, adding some bolder elements to your look? If you are looking forward to the winter season, and ready to change your makeup, then you have to follow these crazy makeup ideas. We've concentrated on the winter lipstick, as it is the best and easiest way to emphasize your temperament!
You can never go wrong with a bold, red lip look. Unlike shades of pink, purple and nude, red lipsticks fit everyone, with any lip shade, skin complexion, and age. All you have to do is to find your own, unique shade. Of course, there is another secret, that will help you pull off this courageous lip color and it lies in perfect lip contouring. Line your lips with a thin pencil, that repeats the shade of your lip colors and you are good to go.
Now onto the tricky winter lipstick colors, which demand more attention and persistence. How do you like a light mixture between magenta and purple shades. This bright pout color will look especially attractive on tanned and olive skin tones, but don't forget to balance it out with naked eyes. What do you think of it?
The next lip color will blow everyone's mind at the next holiday party. Christmas and New Year's night won't be complete without posh, metallic lip color. It can be gold, bronze or silver, you are going to decide, but it will be sexy without a doubt. Make up your eyes with a similar eyeshadow color, curl your lashes, and work on the flawless, smooth skin tone.
Despite being adorably soft and innocent, pinkish-nude lipstick color can be a little bit tricky. Just like with bold red color, you'll have to find your very own shade of pink, that will look great on you. Wear it on days, when you feel like you need a bit more color than a simple everyday nude. A touch of glazing lip gloss over the pinkish-nude lipstick will give them an appealing dewy finish.
And, lastly, we would like you to check out this earthy, terracotta lip color for winter. It is bold enough to give you everyone's attention, yet calm and mature. It can be more appropriate for business meetings, school, and official events. Wear it with slightly blushed cheeks and warm eyeshadow.