Boo! Best Halloween events in Palm Beach County
Are you ready to be scared? Or just celebrating autumn? Halloween is the time to do both. Here are some of the most sneaky Halloween things for families and adults in Palm Beach County.
1.Fright Nights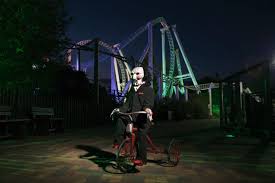 This is the area's freakiest, creepiest haunted house experience. There are four haunted houses, carnival rides, live music and food.
Opens: Every Thursday, Friday and Saturday from Oct. 6 to Oct. 28, 2017
Hours: Thursdays from 6 to 11 p.m., Fridays and Saturdays, 6 p.m. to midnight. Midway opens at 6 p.m. Haunts open at 7 p.m.
2.X-Scream Halloween
Haunted houses, amusement park, a haunted hayride at the G-Star School of the Arts in Palm Springs.
Schedule: Oct. 20-21; Oct. 27-28
Hours: Gates open at 7 p.m. Haunts open at 8 p.m.
Cost: $13 for adults; $10 for children (ages 5-11), children under 5 free.
3.Spookyville
For families and children under the age of 12, this is an ancient Halloween, offering a range of safe tricks or treats, scarecrow making, children's fun, games and art.
Opens: Oct. 20, 2017; Schedule: Oct. 20-Oct. 22; Oct. 27-29 and Oct. 31
Hours: Fridays: 5 to 8 p.m.; Saturday & Sundays: 11 a.m. to 6 p.m.; Halloween 5 to 8 p.m.
4.Boo at the Zoo
Family entertainment at Palm Beach Zoo includes costume contests, pranks, pumpkin patches, haystack hunting and special zoo keepers talking about wildlife.
Schedule: Oct. 20-Oct. 22; Oct. 27-Oct. 29, 2017
Hours: 10 a.m. to 4 p.m. and 5 to 9 p.m.
5.Clematis by Fright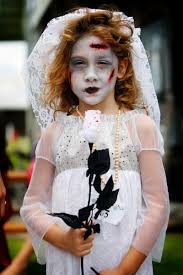 This free event in downtown West Palm Beach will feature a costume contest, trick-or-treat for kids with free candy bags and live music by Latin, funk band Spam Allstars.
When: Oct. 26, 2017 from 6 to 9 p.m.
Enigma Haunt
It was an indoor attack in Boca á raton, with three haunted houses under a roof.
Schedule: Oct. 13-15; Oct. 19-22; Oct. 27-Oct. 31, 2017
Hours: 7 to 10:30 p.m. Sundays & Thursdays; 7 to midnight Fridays, Saturdays and until 11 p.m. on Halloween
Garden's Fall Festival
This is a free home entertainment event, live music from charred cookies, candy-corn counts, hide-and-seek trails, pumpkins and more.
When: Oct. 27, 2017