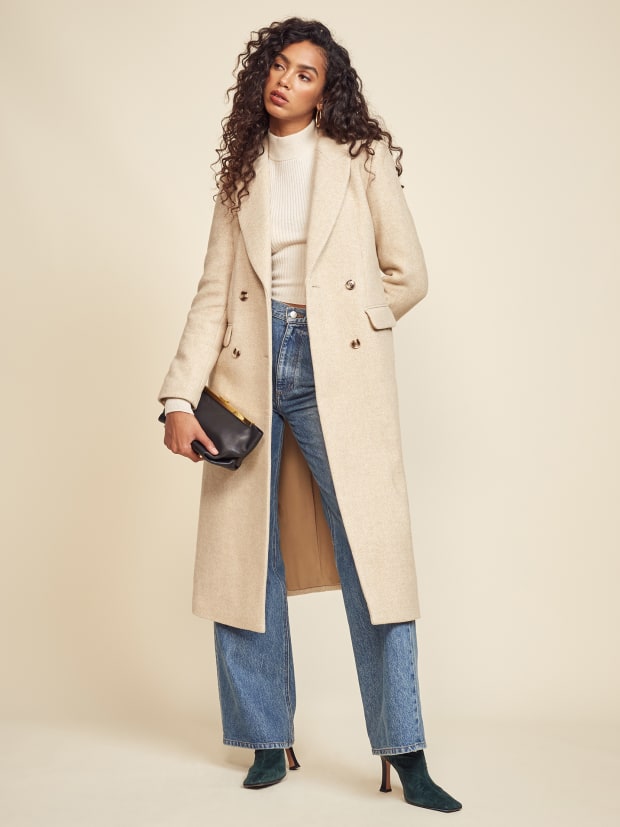 Spring Jackets Guide in 2021
Spring is officially here and we need to be ready for it. In order to get ready for Spring, the Spring jackets guide in 2021 is a must-read for you. Keep reading to find out which jackets will be popular this season and to buy them in time!
The Spring must be the most colorful time of the year and the time when the fashion is waking up in us. It's the inspiring time of the year! We often, as humans, need change in our lives. So, the change of the seasons is just so exciting and a lovely period for all of us. There isn't a better feeling in Spring than taking off our giant coats and buying some new lightweight jackets suitable for the warm weather outside!
The first jacket which is always related to Spring is a denim jacket. Denim is definitely timeless and you can never say denim isn't a must-have for anyone's wardrobe. Having a denim jacket in Spring makes the process of putting together outfits so much easier. A good denim jacket goes with absolutely everything and it can fit from everyday to night out outfits. If you don't like basics, there are always some statement denim jackets for you! Those statement pieces often have some pictures, texts or special details on them. They can make you stand out from the crowd and look like a real fashionista. You can choose from oversized to cropped denim jackets and from basic to statement. There are always endless chances with denim! And, it is always trendy!
If you thought that we left bomber jacket in 2019, you are definitely wrong because they are back again in 2021 and everyone is loving good bomber jackets. The shape of these jackets is different from regular jackets and that makes them so special and trendy. Bomber jackets were just plain at the first, but now – they are made with all sorts of different prints so they look even more fashionable. They are great in this transitional period from Winter to Spring because you won't feel too cold or too hot wearing them – they will be just fine. Also, some of the most popular bomber jackets have embroidery details! They look so pretty and perfect for Spring because of the flowers!
Do you know what dusters are? They are extremely underrated fashion pieces so we are here to tell you that they may become the biggest Spring trend of 2021. Dusters are long but lightweight cardigans that can make every outfit look way better. Simply wearing jeans and a top looks cute but when you add a duster to it – it looks the cutest! Effortless way of dressing up is adding dusters to any outfits.
Next would be leather jackets because – everyone needs at least one leather jacket in their wardrobe. If you don't already own a leather jacket, you are missing so much! Leather jackets became popular in the last few years and the demand for them is still very high. They make layering look so much better and leather jackets literally match with everything you have in your closet. They are also good for simple outfits and you won't have to worry what can you wear over your simple top to make it look like you tried a bit harder – leather jacket is the answer. Women have been loving leather jackets lately and they are one of the biggest trends in the past few years when it comes to Spring. When we think of leather jackets, we often think of black jackets. But, there are many different colors available today which you can choose from. Or you can choose multiple different colors. It looks fun!
And last, but definitely not least, are blazers. Blazers were considered before to be fashion pieces for business looks. But, now they are considered to be fashion pieces for everyday casual looks. They can basically be used in many ways creating many different styles and looks.
Blazers became popular in 2020 and this trend is still alive and at the very top considering the demand for blazers. Women have been loving blazers and they look very feminine while wearing blazers. When talking about blazers, they are now available with different prints (mostly plaid print) and with different designs. Casual, business or festive looks – you can make them all with just one blazer in your closet.
Therefore, blazers are a must-have in everyone's wardrobe for Spring 2021. Through this season, blazers will be worn more than ever because they are an easy way to make everything look fancier! You don't have to invest so much effort in combining fashion pieces into outfits when there are pieces like these which can make every process easier.
This would be the final jackets guide for Spring 2021. Having all or some of these jackets is a must-do for Spring 2021! Now, you are ready to go shopping for jackets!