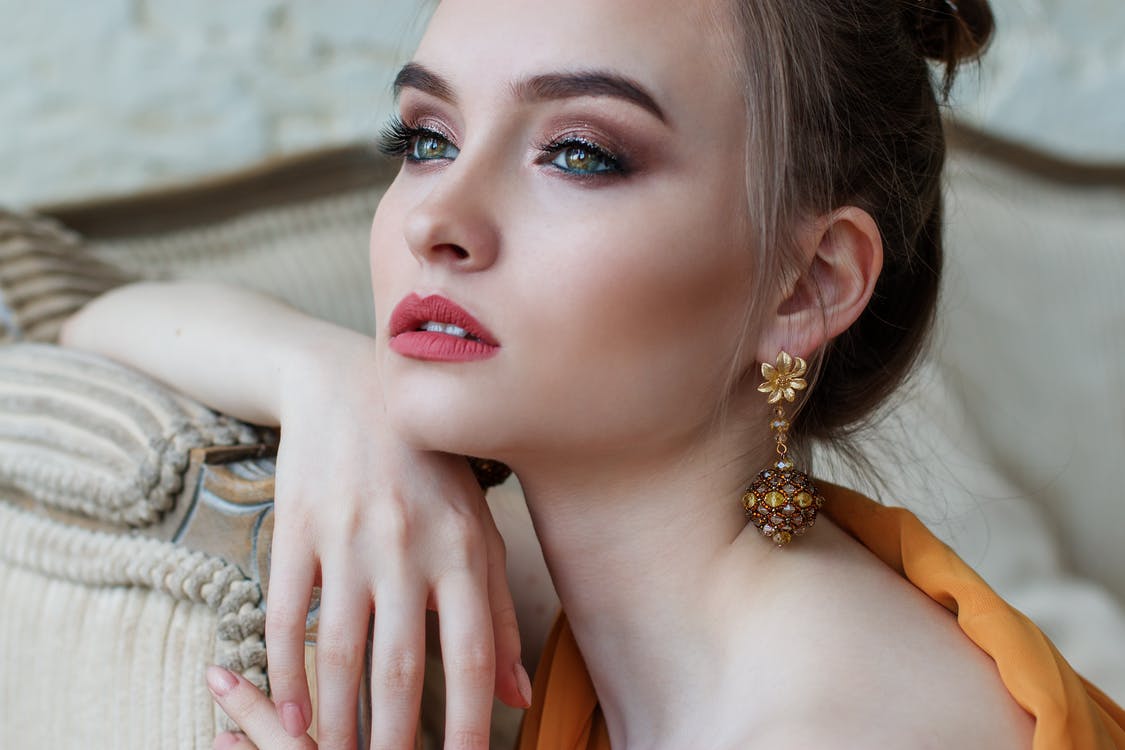 Makeup That You Can Try At Home For Valentine's Day
Valentine's Day is one of the most awaited days for many. On this day, you may have a date with your partner or some plans with your friends. In order to make this day perfect, it is important to look your best. It doesn't matter how you are going to celebrate it, whether with someone special or with your bestfriends, what matters most is how to glam up your look. Want to know what the makeup trends for this V-day holiday is? You can have lollipop lips and winged eyeliner or go for a more minimalist look with mono mauves. No matter what you choose, you cannot go wrong with these makeup trends for Valentine's Day 2022.
Lollipop Lips and Winged Liner
This look is all about the glossy shine on the lips paired with the perfect black winged liner. Pick a vibrant pink lip stain that fills the lips with a glossy shine and draw a winged liner with waterproof liquid liner.
Smoky Eyes and Pink Lips
Wearing pink lipstick is always a good idea on Valentine's Day. This look is a modern take on old Hollywood glam. Pink lipstick can make your teeth look brighter and whiter because they have blue undertones. To get this look, line the upper lash with a chubby eye shadow pencil. Next, smoke the pigment out with your finger or cotton bud till everything is blended.
Monochromatic Mauves
If you are looking for something easy for Valentine's Day, this monochromatic mauve look is what you should get. All you have to do is sweep a pink shade from the lash line. Then drape a mauve blush from the temples to the cheeks. For the lips, try using a soft satin shade to balance out the glam look.
Pretty Pink
Sweep a single pink eyeshadow from the lash line to the brow line to score this look. Then add some mascara for fresh and flirty eyes. Add some brightening under the eyes with concealer and you are good to go.
Red Lips and Reverse Cat Eyes
If you want to stay away from winged eyeliner, try a reverse cat-eye instead. It is a fresher touch to the timeless glam look. Go for the lower lashline instead of lining the upper eyelid, and flick the eyeliner up and out once you reached the outer eye contour.  Put on your favorite true red lipstick to complete your look.