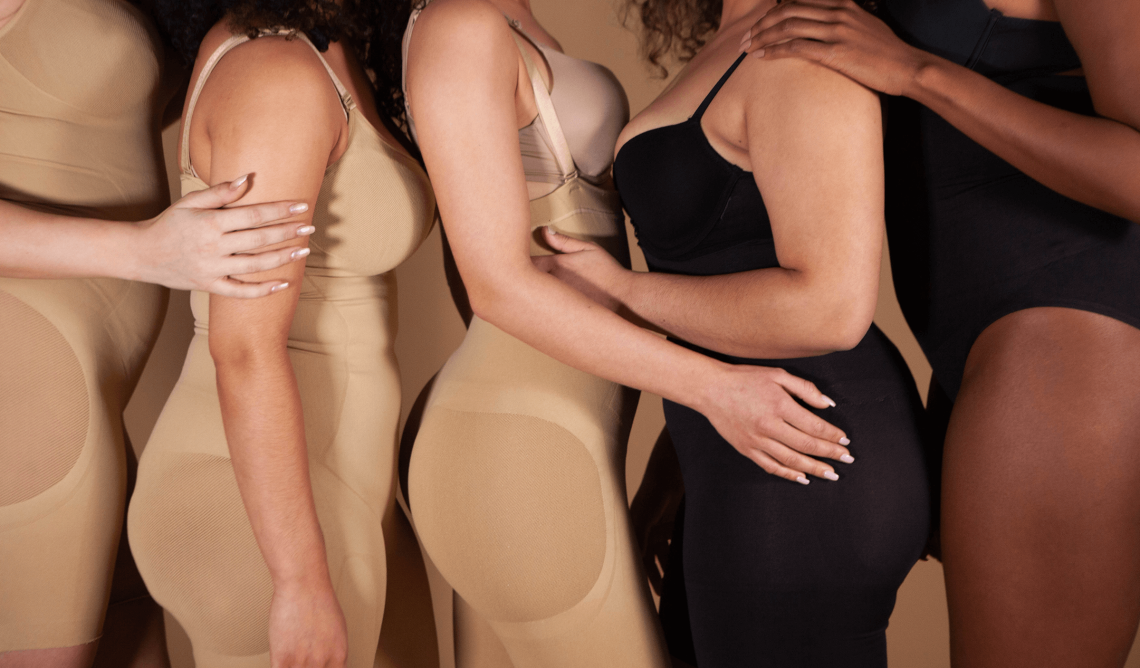 Shapewear Care Guide: How to Wash Shapewear?
Do you want your clothes to last longer? Be careful with the washing process
If you want your clothes to last longer and be in the best possible condition, be careful how you wash them. Maybe sometimes I lose a little more time, but on the other hand, I save a lot of money. Because even after a year, my clothes look like they just came out of the store. It is not difficult for me to wash some things by myself if I am not sure how the washing machine will do it. And will it damage them in some way?
What mistakes do we most often make when washing?
Before I describe the correct procedure for washing the body shaper, I want to give some general advice. I know it will serve you well. Women usually contact me with the problem that their light clothes have darkened during washing. So don't mix clothes like that. Or if you can't avoid using wipes that absorb the dye. Put them in the washing machine and don't worry about what's waiting for you. Hot water also damages some fabrics and materials. It leads to deformity. Clothes either shrink or spread. So pay attention to those little things next time.
Every woman needs shapewear
This is something I am absolutely sure of. Since I have shapewear, I have saved myself a lot of unnecessary expenses. I don't buy new clothes all the time, because with his help even my old clothes look great. If you decide to make this investment, follow this washing guide. That way, your comfortable body shaper will last for years. And every dollar invested in it will return many times over.
How to wash shapewear?
You bought your favorite shapewear. As soon as the package arrived, you tried it on and couldn't wait to wear it. You immediately ask yourself the question of how to wash it. So let's go.
Shapewear is actually a type of underwear. Even if you wear it over a bra and panties, it has a large surface area in direct contact with your skin. It should always be clean. If you think you might have an important event come up suddenly while your shapewear is being washed and dried, keep at least one in reserve. Prevent potential problems immediately. I always think like that.
Hand washing is extremely important, follow these tips:
Use cold or warm water
This also applies to many of the clothes you have. Hot water can damage the fabric. Avoid these unpleasant surprises. No matter how much you pay for something, you should not destroy it. Just a little education leads to great results. And your best shaper for tummy and waist will be in great condition even after a few years.
Use a mild detergent
Never use too strong chemical agents when washing. These detergents can also destroy the sensitive fabric. And often our skin reacts to them with an allergy. Save yourself the trouble. If you can, choose natural washing products. A mild fragrance is another important item. We don't want to be uncomfortable wearing shapewear or any other clothing or underwear. Some strong detergents can bleach our things and change their color, take care of that too!
Do not scrub aggressively
Be gentle when washing. Any aggressive rubbing of the shapewear can cause damage to the fabric.
The drying process is also important
Just as we said that hot water can cause damage, so can hot air. Avoid tumble dryers in this case. Let the shapewear dry in warm air already.
If you happen to decide to wash in the washing machine, put the shapewear in a washbag and choose the right program for sensitive items. Definitely avoid the tumble dryer. Report your impressions. And are you already applying these tips?