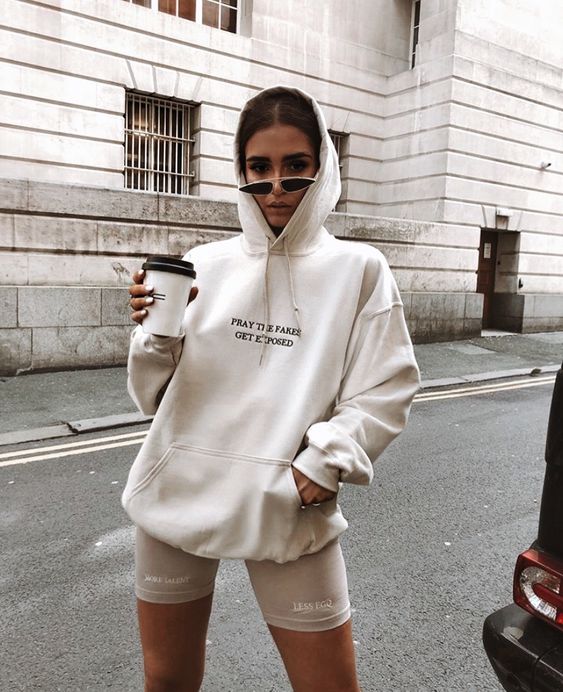 Tips to Buying Fashionable Hoodies & Sweatshirts
For people who like to dress comfortably often choose to wear hoodies and sweatshirts. Even with the styles of these outfits, they are no longer just sports outfits they have their own range of designs. This makes them a full-time costume.
Let us give you some tips to buying fashionable hoodies and sweatshirts.
Difference Between Hoodie and sweatshirt:
In Europe, students wear shirts with embroider or print the logon. There is not much difference between a hoodie and a sweatshirt except for the hood. They don't have any distinction based on material.
Hoodies have a special feature in that they have a pocket on the front. Simple sweatshirt often lacks pockets. sweatshirts were initially designed to be worn for sports and workouts.
Types of Hoodies
There are many types of hoodies like:
Pullover Hoodies
Zipped Hoodies
Baja Hoodies
Casual Hoodies
Tips to Buying Fashionable Hoodies and Sweatshirts:
Deciding what to buy becomes very difficult if you have a large variety to choose from. To select which hoodie is best for you according to the latest trends and your style you should use these tips:
Material:
This is something you should be sure about that which fabric suits you the best. Hoodies and sweatshirts come in all different kinds of material like cotton, fleece, fur, and wool. It depends upon the season for which the hoodie is bought.
Not just single material hoodies and sweatshirts also come in different combinations. Design and brand are important but if it doesn't suit the season or your skin then it is a wrong choice.
Since sweatshirts are also worn under dresses and jackets it is better to buy one with a soft garment.
Size:
Since hoodies and sweatshirts are made for all age and gender groups. One should know which sizes suit them the best. A long hoodie or a very short one might affect your look.  The same goes for a sweatshirt. You have to see the Chest Size, Overall Length, and Sleeve Length.
The sizes are numbered according to standards which differ in various areas. It is better to try it on before buying. Hoodies look cool if they are one size larger than the shirt size.
Styles:
The most popular styles of hoodies are pullovers and full zippers.
Full zipper hoodies are considered more fashion-forward. There are more than 100 ways to wear them. What makes them so special is that zipper can be used to control the temperature.
Select a type that surely gives you a smart look.
Sweatshirts also come in all these designs with crow neck, turtle neck, V neck, Rool neck, Shawl neck, and Notch Necked. You can choose one of your choices.
Color:
Hoodies and Sweatshirts come in all different colors. The choice of color is on the basis of seasons. Summer demands light colors while winters and fall are marked with wearing bright colors.
The trick in choosing is that solid colors look the best and they provide the most versatile wardrobe.
Price:
While all the brand stuff and good quality outfits appeal to us a lot what has to be remembered is if you can even afford it or not. Please visit here to get more fashion info https://www.bnsds.com/2021/07/14/some-popular-sneaker-trends-you-need-to-try-in-2021/