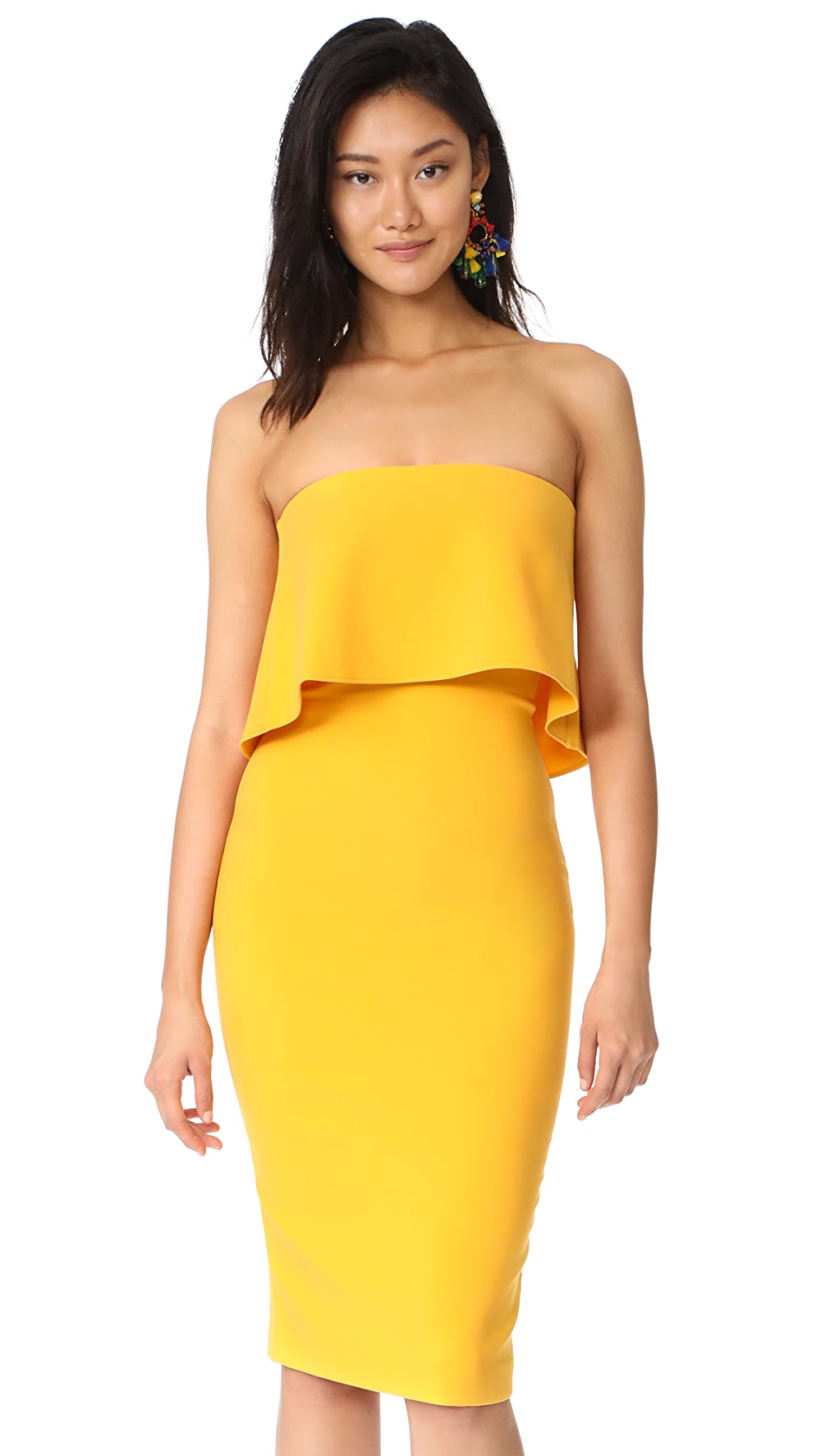 What to Wear for Different Occasions?
Besides the availability of numerous dresses and outfits in the market. Most important is to find the best option when it comes to shopping for any special occasion. No matter you try floral printed dresses or off-the-shoulder gown. Here are a huge selecting some evergreen options for you;
Midi dresses with tall drape fallen shoulder
This perfectly designed asymmetric dress is the best option for the girls who love to wear skin fit dresses. Firstly, the draped shoulder of the dress adds charm to your personality. Secondly, the kicks slit offers high comfortability while walking. Moreover, the lining and spandex are the major fabric used in making the dress that allows it to perfectly fit your body.  
Off-the shoulder metallic party wear dress
This cocktail dress will make you the center of attraction in the party. An off-the-shoulder neckline will highlight the personality of the wearer. The cap sleeves allow it to stay in its original position. Its knee-length feature allows you to wear it with any type of footwear without any problem. Back zipper makes it easy to wear and take-off easily.
Floral satin and flare dresses
The sleeveless design makes it more beautiful and sexy. Its nipped waist helps in offering you a slimmer and sleeker look. Certainly, it also has side seam pockets that allow you to keep your daily stuff like mobile, and other things easily.
Golden color dress with strapless shoulder
The dress is detailed with loose and draped ruffles at the neck area that makes it sexier. The back slit of the dress will give you a chic look in addition. The high-quality rubber banding that greatly prevents it from slipping or rolling down. There is also a hidden zip at the side that allows you to wear and take off easily.
Halter neck wrapped dress
If you love to get yourself dressed in mini pattern outfits, that is to say, it can be an ideal choice. The faux wrap dress has a center back zip that allows you to wear and take off easily. And the halter neck pattern adds charm to the personality.