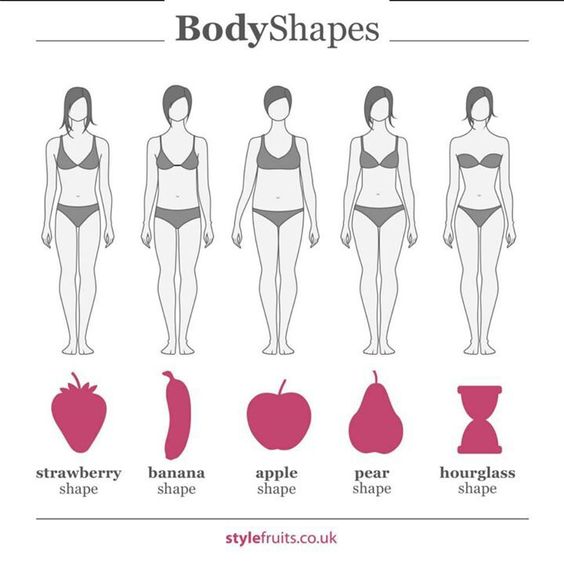 Fashion Tips for Different Body Types
Hourglass or inverted triangle? Do you know what your body type is? It's not (always) easy to know which clothes are best suited to your figure! How to improve and how to camouflage small defects. Here are all our tips for dressing well according to your body type.
Sometimes you can't understand why a certain piece of clothing looks perfect on some people, while on others it simply doesn't harmonize. To dress well, choose clothes that emphasize the strong points of the silhouette, hiding the weaknesses… Dressing your body correctly, you will always have the right appearance, in all circumstances. Emphasize your silhouette with our practical tips!
Body types and how to dress
Hourglass: glamor because you can!
Your silhouette is "hourglass": you have very feminine curves, you are curvy in the upper and lower body and you have a small waist. The other side of the coin: In general, you are not very muscular and should tone your arms, thighs and buttocks.
Your strengths: Your body, in general, doesn't look good in clothes that are too short or too tight.
Be careful: don't hide your silhouette inside voluminous models (loose dresses, plain, with a square neckline etc.) that will make your body shape disappear. It would be a shame!
Tip: clothes that hug the body, but don't tighten too much. Slim dresses and V-necks flatter your breasts and are good for you.
Extra tip: heels, indispensable with the knee-length dresses that are very fashionable this season.
Ideal outfit: Flare pants, skinny pants with vertical details to slim and elongate the leg, slim pants, straight pants, short baggy shorts, pencil skirt (fitted, not tight), straight skirt, longer flared skirt, slightly flared skirt, dresses straight, dresses with a slightly marked waist, overalls, necklines that enhance the bust.
Triangle or pear: play with volumes
Its morphological profile is called a "triangle" or pear: thin in the upper part of the body and round in the lower part, with a tendency to retain fluid in the thighs.
Its strengths: a feminine and sensual silhouette.
Caution: do not hide the waist under the folds, which visually makes you fat. Marking must be at hip height.
Tip: An Empire style dress will look good on you. The draped bodice will emphasize your slender bust, while the lower part of the dress, more flared, will gently emphasize your curves.
Ideal clothes: Flare pants, straight pants, slim pants, pants with prints or vertical cutouts to elongate the silhouette, leggings or skinny with shirts that cover the butt, medium-sized and loose shorts, straight skirts, evase skirts and flared skirts with little volume , straight and loose dresses, dresses with prints or vertical or diagonal details, shirts with V and U necklines, necklines with volume or embroidery, shoulder pads, tank tops, dresses with thin straps, maxi necklace to draw attention to the neckline. Jumpsuit with a defined waist and straight cut at the bottom.
Inverted triangle: balance your athletic body
Her silhouette is an "inverted triangle": broad shoulders, a nice bust and slender legs.
Your strong points: the legs, but also the breasts, as long as it is toned!
Be careful not to tighten your stomach, which often tend to weigh you down.
Bet on everything that draws attention to the lower part of the body: dresses or short slits, to show the calf or the knee when you move. For the upper body, choose sobriety and vertical lines.
Tip: V-neck looks amazing on you!
Ideal outfits: V-necks, open blazer, long narrow lapel, short sleeves, evase skirt, flared skirt, straight dresses, flared pants, straight pants, wide pants and boyfriend to give more volume to the bottom, cropped top with skirt evase or godet. Whenever you want to show off your shoulders, add more volume to the bottom to balance the silhouette.
Rectangle body: harmonizes proportions
The hips, waist and shoulders are practically the same measurements, i.e. no waist. Generally, when these women gain weight, they gain weight evenly throughout their bodies.
Strong point: a firm body.
Watch out for: androgynous style and cute lace, even if they are in fashion!
Focus: on the balance of proportions. That is, a tight shirt that flatters the breasts (avoid round or crossed necklines that tend to flatten the torso). And at the bottom a skirt, for example, to form an evase. Long dresses are always ideal.
Extra tip: to give your look a touch of femininity, bet on accessories: heels (of course, you can wear them even if you're tall), oversized jewelry, backpacks and jackets, to structure everything.
Ideal outfit: Pencil skirt, evase skirt and flared, belted coats, narrow belts in the same color as the outfit, high heels, flared pants, skinny and slim pants, boyfriend pants.