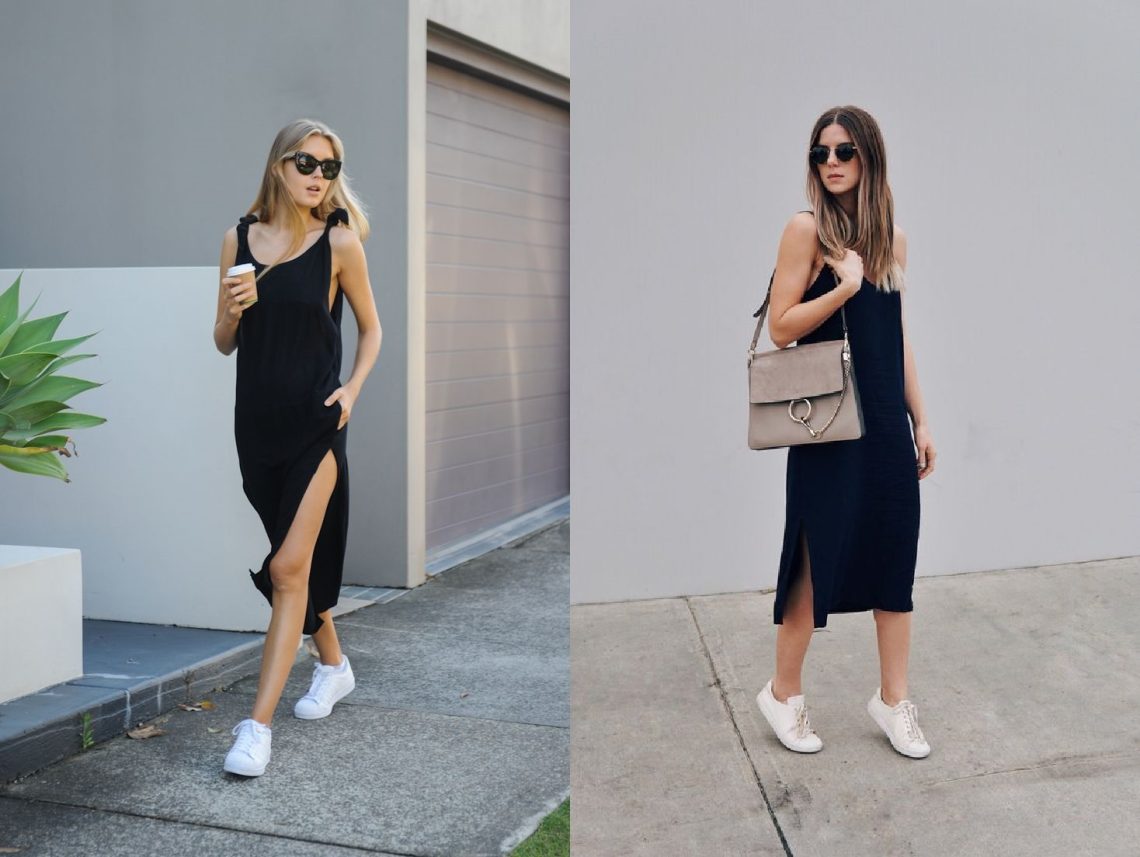 How To Wear a Bodycon Dress Casually
Bodycon dresses because of their nature are anything but casual. The curves that they sport are the reason why bodycon dresses are in and out of the fashion game. As recently they have made comeback with the campaign of body positivity, bodycon dresses are now the talk of the town.
When you love a dress so much, there comes a point where all you want to wear is that dress, and the same happens with bodycon dresses. Because they are so flattering, you want to style and wear them forever.
So, before you put your bodycon dresses at the back of your closets, here are some ways you can sport a bodycon dress casually and go about your day!
Sandals and Company
When you think of casual, there is only one thing that jumps out to you, and that is flip-flops. Yes, you read that right.
Nothing is more casual than a good pair of flip-flop sandals to go about your day. The easiest accessory to pair with a nice dress is shoes and whether you want to take things up a notch or keep them casual, shoes can help determine that.
So, when wanting to keep things casual for a bodycon dress, which as we said earlier is anything but casual on its own, the best thing would be to either pair it with flip-flops or sandals.
Now depending on the type of bodycon dress you have, the sandals can vary. If your dress is of a neutral color, pop it up with some neon sandals, and if it is the other way around, pair a bright dress with white or neutral-colored flip-flops!
Layer it Up
Other than shoes, layers also work best to complete outfits. Depending on whether you want to sparkle up your outfit, or naturalize it, layers work best.
So, for example with a nice bodycon dress, you can pair a long simple sweater or a denim jacket to provide some dimension.
Totes and Book Bags
Now that the outfit is completed, the time is for accessories. A bag is one of the focal accessories. Figuring out the right bag is as essential as the outfit itself. Like any other accessory, the bag also determines the direction of the complete look.
Since we want to keep things casual for the bodycon dress, a simple tote or a book bag would be the better choice to provide the complete casual errands look.
While the idea of adding a tote or a book bag may seem silly, however, trust us when we say this type of bag is a perfect choice, as it will complete the look you want to sport.
Minimal Bling
Jewelry is meant to enhance and adorn. When sporting a casual look, it is best to keep the jewelry at a minimum. So, for example, wearing your smartwatches and pairing them with some small earrings.
Jewelry is meant to spark an outfit and when you just want to keep everything on the down-low, the best would be to only use as little jewelry as you can.
Conclusion
Whether it is a basic outfit or a fancy one, it is easy with some tricks to either dress up all formal or keep it low-key casual. Knowing the basic and the right tricks can do wonders to complete your look.
So, keeping the above-mentioned suggestions in mind, find your perfect bodycon dress casual outfit!