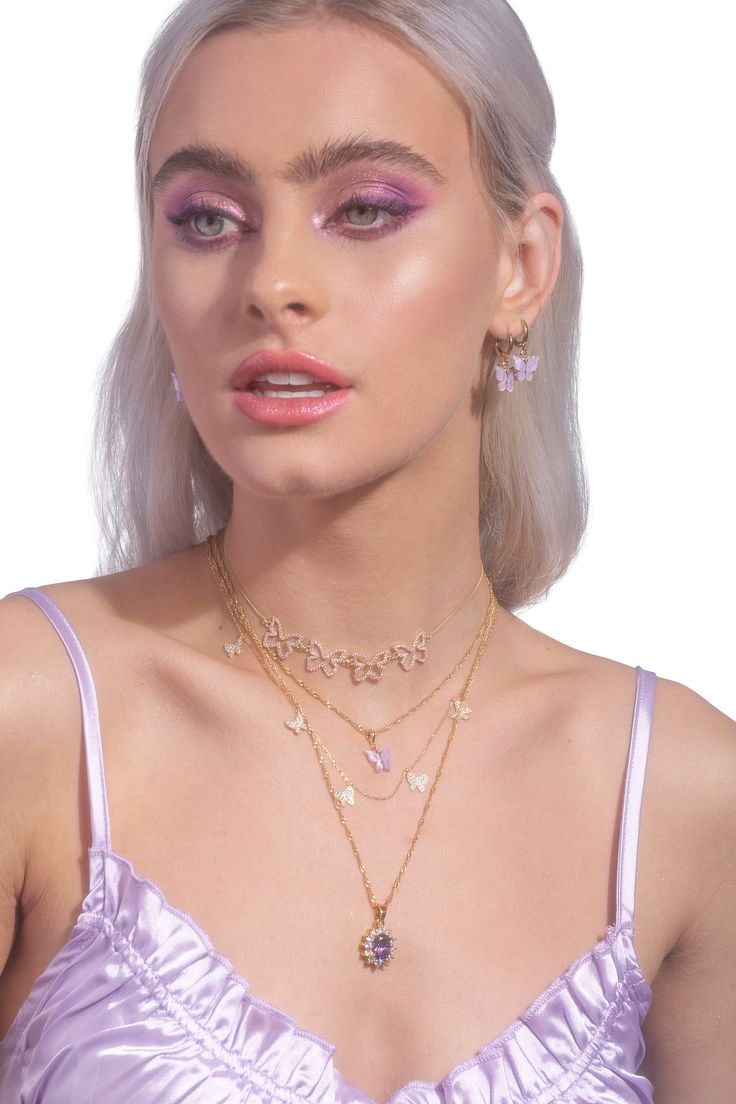 It is very important to coordinate your neckpiece jewel with your outfit of the day. One wrong piece of the jewel can destroy your whole look. Your best-looking dresses might end up coming to a disaster if you have chosen the wrong neck piece accessory to wear. We have come up with some tips and tricks that can help you to style and match your necklace with your outfit.
1. V neck Dress:
If you are wearing a V- neck dress or any outfit then accessorize it with a small and slim pendant. It can be a V- chain necklace. You do not have to experiment a lot with V-neck outfits. V neckline outfits are easy to accessorize and require a simple and elegant touch of the jeweler. A simple choker and V-neck pendant blend well with a V-neckline dress and outfit.
2. off shoulder Outfit:
Wear a heavy bling necklace, a choker, or a single strand neckpiece with your off shoulder outfit to give a dramatic and versatile look. Make a bold statement by adding accessory elements to your look. Mostly every type of accessory blends well with an off-shoulder which makes it easy to wear any kind of neckpiece.
3. Halter Neck Outfit:
Halter neck dresses compliments and blends well with the most astonishing and brilliant looking triangular shape neckpieces. Give triangle shape necklaces a try, and thanks us later. We bet you that you will receive a lot of compliments for your beautiful look, from a jewel to an outfit.
4. Sweetheart Necklines:
Choosing the right necklace for a sweetheart neckline can be a fun experience. The right neckpiece depends upon the look you want to create. Opt either a bold look or a classy look? You can choose any but make sure to go with a statement neckpiece that touches your neck and remain above your dress. Elevate your look by wearing a small and single-chain necklace above the chest bone and make a classic statement.
5. Scoop Neckline Jewel:
Scoops' necks are deeply curved and a wide neckline. You have endless options for necklaces to wear with a scoop neckline. You can wear layers of the chain, multiple strands necklace, volume necklace that gives a statement. It is simple and easy to accessorize with scoop necklines. Avoid wearing short length necklaces and choker with scoop neckline outfit. It will go wrong with your dress.