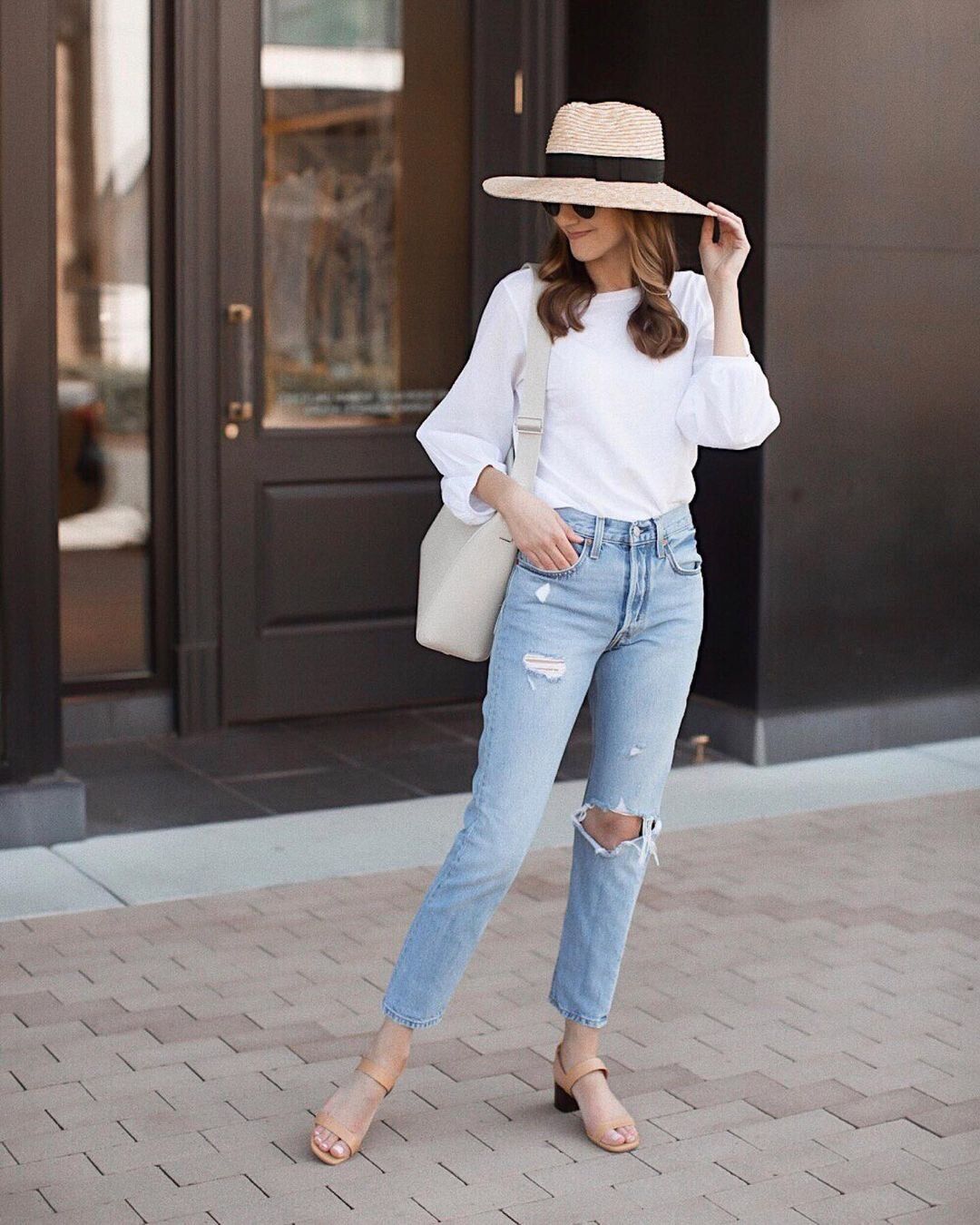 Light-colored Jeans are Suitable for Spring
Jeans are one of the most versatile pieces of clothes that everyone has in their wardrobes. From tight skinny, distressed, and old-fashioned mom jeans, or maybe some fashionable jeans covered in flirty fringe — they are all easy to style and comfortable in wear. Of course, there could be certain difficulties in wearing your favorite jeans in winter. At least, you are going to need a pair of warm tights, to wear underneath them. Nonetheless, jeans are suitable for spring styling, and here are some fresh outfit ideas to inspire you this season.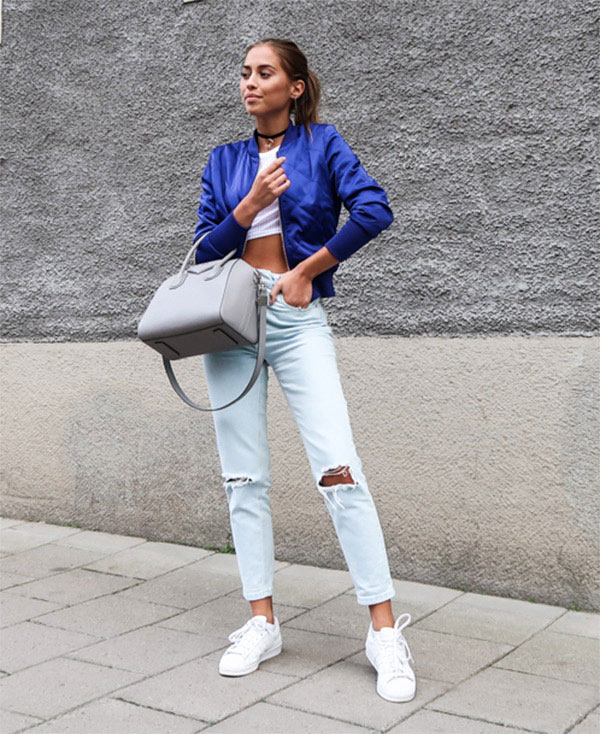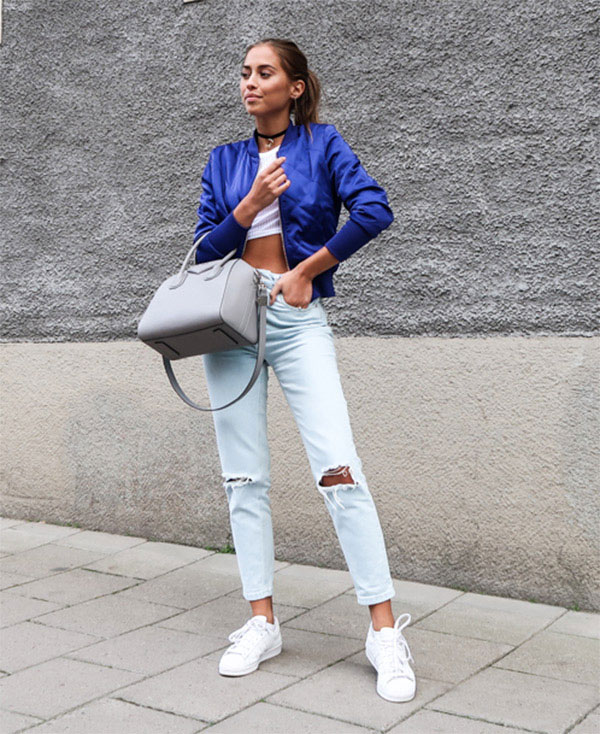 The first ensemble, consisting of distressed high-waist jeans, and a cute crop top. As a final touch to the look, use a brightly-colored jacket. Yellow, blue, or green are going to look hot this spring. For the feet, wear a pair of white sneakers, or basketball footwear, we heard it is on-trend right now.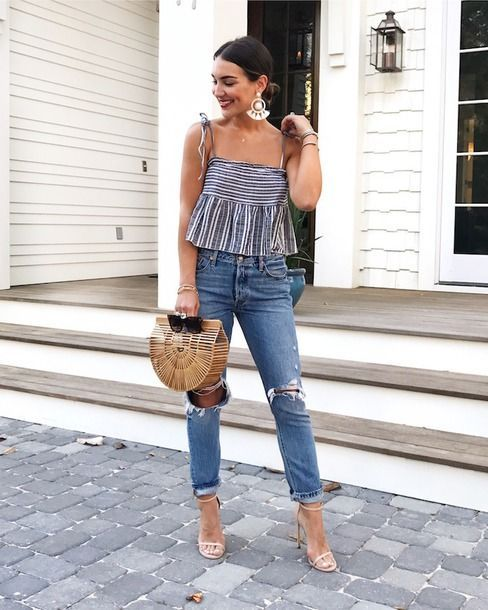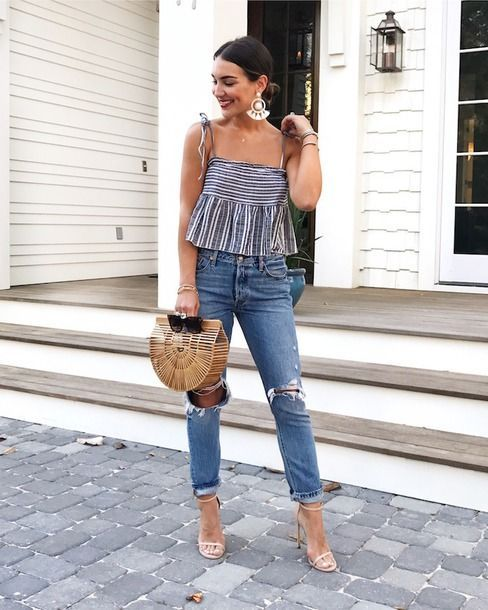 Our second pick is slightly more romantic but just as cute and casual. A pair of light jeans with stylish holes on the knees is combined with a striped, flare top. To accomplish the look opt for a trendy rattan bag and bulky accessories of a similar style. Wondering what shoes to choose for this outfit? We suggest you try wearing a pair of nude sandals on a high heel.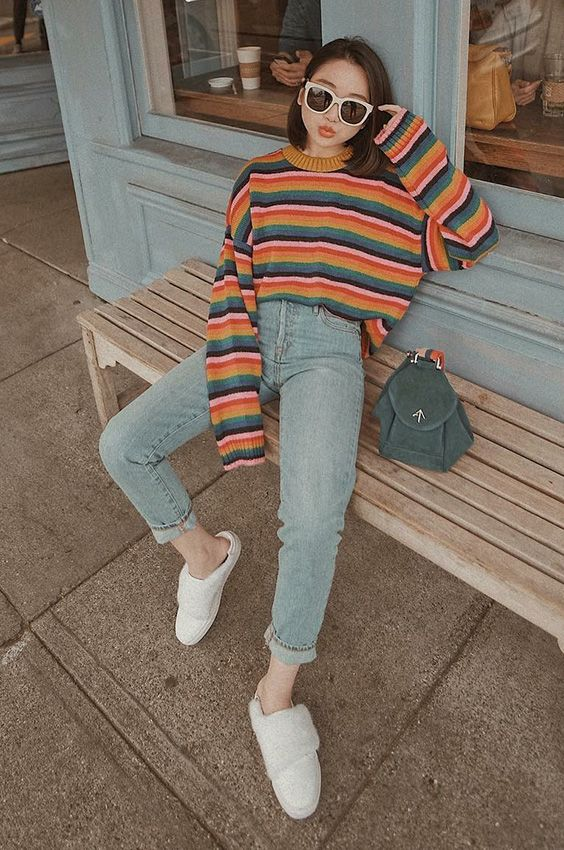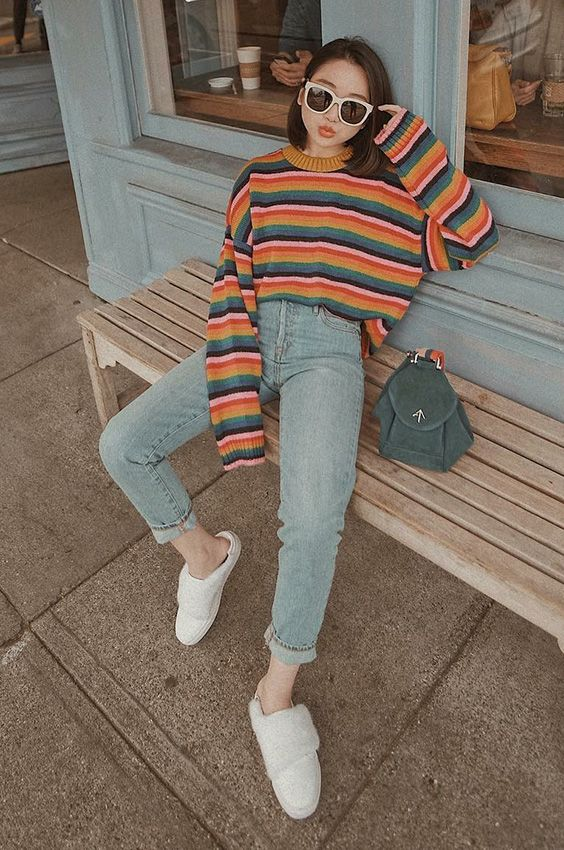 If you aren't a big fan of romantic styles, and heels seem like torture to you, then you are going to love the next spring look. A rainbow-colored, thin sweatshirt goes well with a pair of light mom jeans. As shoes pick your most comfortable pair, something that closely resembles a pair of home slippers. And for other accessories, sunglasses, that will protect your eyes from the sun, and a handy mini-backpack for small things you'll need.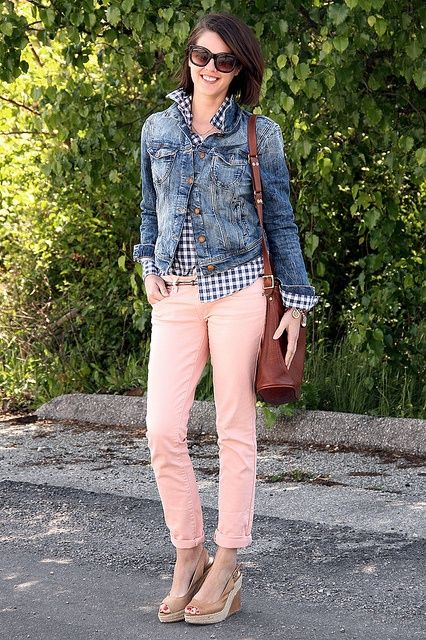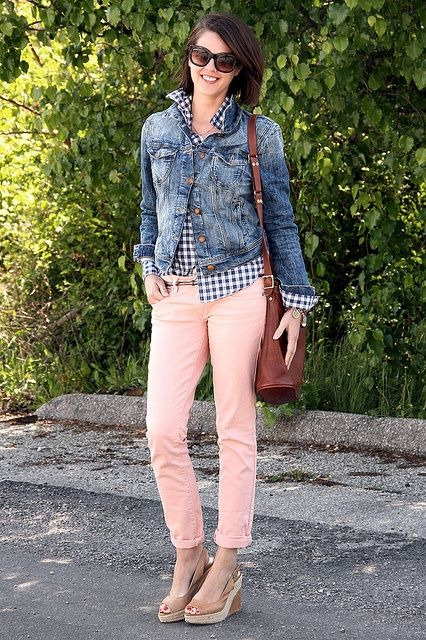 Now it is time to add some color to your spring looks. One of the easiest, and fastest ways to do so, is to wear lightly-colored jeans, like this pastel-rose pair. Throw a denim jacket over a button-up shirt, and a pair of comfy rattan wedges for your feet. A handbag of your choice will complete this simple, spring look.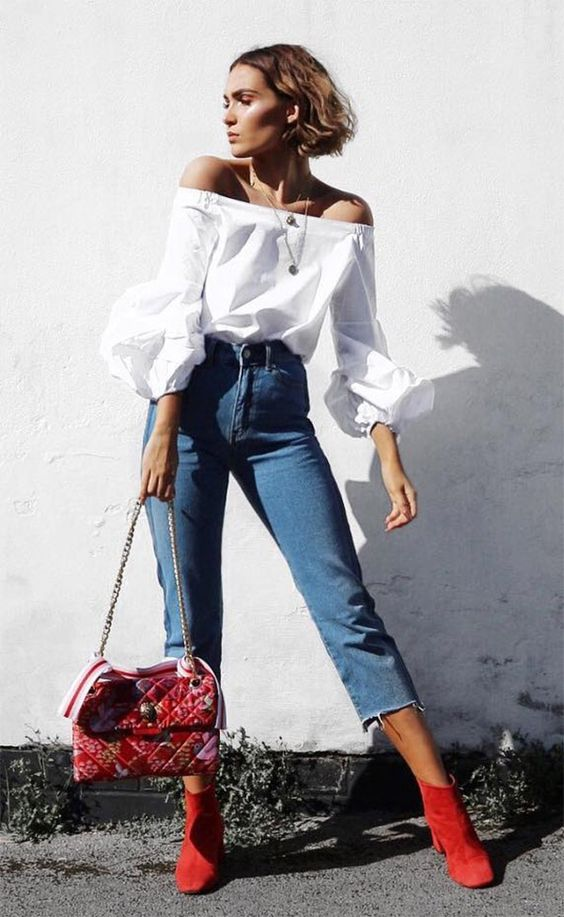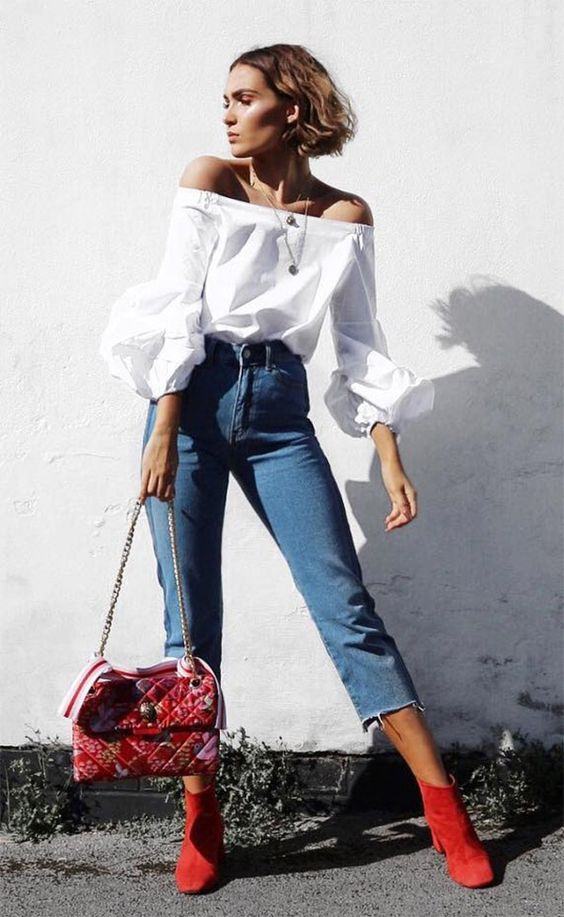 And, finally, a pair of cropped jeans. These are tricky to style and pull-off, but they are worth all the effort. We recommend you to follow the outfit above and styling your cropped jeans with red ankle-boots, a red bag, and a white off-shoulder blouse. What do you think of this spring look?