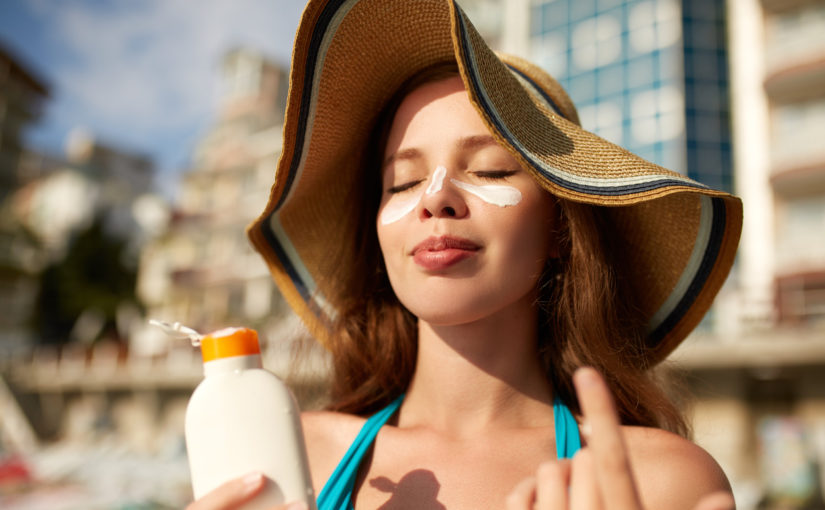 Summer Skin Care Tips That Every Woman Should Know
In summer, skin care is an important thing that you must pay attention to because in this season our skin becomes easier to perspire. As a result, the skin feels more sticky and uncomfortable. Hot weather will also expose your face to dust and UV rays which will make your face look dull, especially if you often do outdoor activities. As you know, UV rays can cause a bad impact on your skin if it is not protected well. That's why, in summer our skin needs maximum care to protect it from high UV exposure and get enough moisture. To keep your skin healthy and not interfere with your summer activities, there are some summer skincare tips you need to know!
1. Protect Your Skin With Sunscreen
Sunscreen is an important product and must be applied, especially when the weather is hot. Even if you are only indoors, UV rays can still reach your skin through the light from the window. So, it is very important to protect your skin with sunscreen.
To stay comfortable when using sunscreen all day, choose a product that has a creamy texture, absorbs easily, lightweight and doesn't leave a white cast. For those of you who have oily skin, choose a sunscreen with a water-based formula so it doesn't feel sticky when your face starts to get oily. It is also important to choose products that are non-comedogenic so that your skin is protected from blackheads and acne. And don't forget to reapply sunscreen every 2-3 hours for optimal protection from the harmful UV rays.
2. Choose Water-Based Skincare Products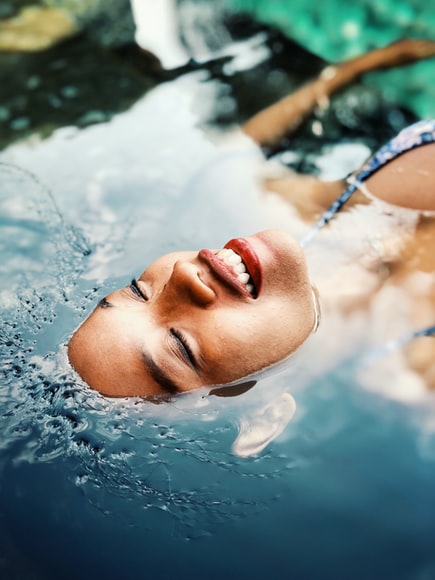 When the weather is hot, hydration and moisture in the skin will evaporate more easily. As a result, the skin is prone to dehydration and causes the skin to produce more oil. To hydrate the skin with a light formula, you can choose skincare with a water-based formula. The water based formula contains more water than oil, so it is more effective at hydrating the skin and still feels light and easy to absorb. Skincare with a lightweight water-based formula will not clog your pores as well. Some skincare products that generally have water-based formulas include facial wash, facial serum, gel-textured moisturizer and micellar water.
3. Don't Forget To Do Double Cleansing
Dust and excess oil can potentially clog pores and cause acne. That's why it's important to make sure your face is really clean by double cleansing every day. As a first cleanser, you can choose micellar water, cleansing balm or cleansing oil according to your skin type. The second step, wash your face using a mild face wash. Little note, try to keep your face wash products from containing too much SLS so that the moisture in your skin is maintained and your skin does not become dry and irritated.
4. Refresh Your Skin With Cooling Mist
Face mist with a cooling effect is one of the products that should be in your bag during the summer. Cooling mist serves to refresh the face that is hot, tired, or sleepy and helps hydrate skin that feels dry. When you feel hot and your face starts to look dull and dry, you can spray cooling mist from a distance of about 30 cm from your face. So that the product that comes out of the applicator is not wasted a lot, try to lift your head a little and then spray some cooling mist on the face area. This product is very much in demand during the summer, the packaging is also made travel friendly so that it is easy to carry everywhere and you can use it any time.
5. Use A Mild Exfoliant Regularly
Hot weather makes dirt and pollution particles combine with perspire, clogging your pores. This can quickly turn your skin into a hotbed of pimples and blackheads. To prevent this terrible issue, gentle exfoliation needs to be done at least once or twice a week, to help clean your pores, remove layers of dead skin cells and make your skin look fresher.
Just like when we change our outfits style from winter to summer, skin also needs attention when the seasons change. Therefore, choosing the right beauty products and arranging the ideal skincare according to the changing weather is very necessary. So, follow the tips above to keep your skin healthy during the summer!