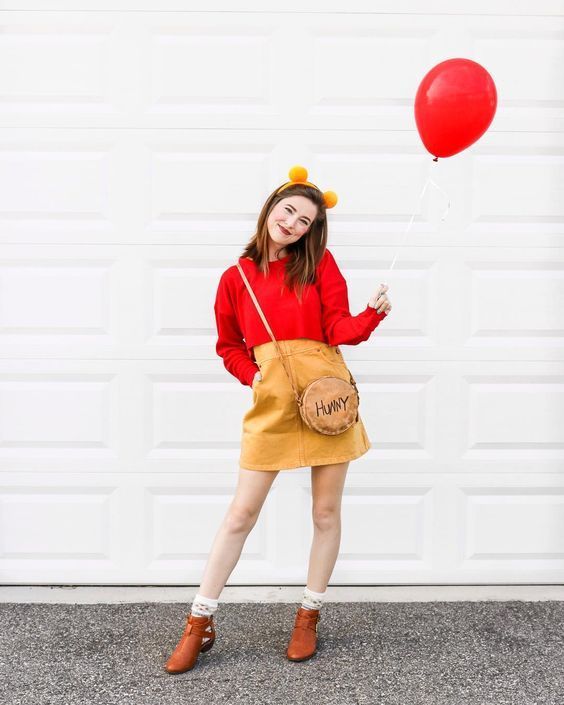 Ultimate Guide For Women Halloween Costumes
Halloween is a wonderful opportunity to push yourself beyond your comfort zone. Although it might be tempting to slip into the same safe costume rut year after year, part of the joy and wonder of the holiday is taking a chance and dressing up as something unique. It's never too early for some frightening inspiration, even though the biggest dress-up competition is still more than a few months away.
If you have difficulty choosing, we've put this costume guide, which lists the top outfits for women! You'll look your best in any of these women's costumes, which range from the spooky to the sensual to the sweet, during your upcoming Halloween costume party.
Halloween Costumes for Women
1. Sexy Medusa Costume
Medusa's head is the scariest part of this look. She has deadly snakes that are still alive in place of her hair! Ever wondered what it would be like to have venomous snakes for hair?
You can check out this Sexy Medusa Costume and hypnotize them with your slithery, seductive appearance! This vintage character outfit includes a magnificent golden snake helmet and a deep black gown with gold Greek Key detailing.
2. Beetlejuice Costume for Halloween
With this Beetlejuice Adult Halloween Costume, you can be the Ghost with the Most by saying his name three times. Become the party's favorite troublesome ghost who never leaves. Who is Beetlejuice a mister? To complete the appearance, put on makeup, a disheveled wig, and complementary accessories. Wear it at your next large party.
3. Maleficent Halloween Costume
The ensemble if you're prepared to be the heroine of your fairy tale. Everyone knows that playing the princess is not at all enjoyable. Who wants to act properly when dressed up? There are a few ways to elevate this costume, whether you're going out for Halloween, have been invited to a fairy tale party, or are camped out like Maleficent. With a prop raven perched on your shoulder, you may bring along your helper. You can also command attention by holding a majestic Maleficent staff.
4. Scarecrow Halloween Costume
This scarecrow outfit is sure to instill fright this fall. You don't look awful for someone who has spent the entire year hanging in the field, but it's time you quit that tedious job. They will be frightened when you show up at those children's Halloween party.
5. Creepy clown Halloween Costume
You'll like how attractive this dress is, whether you want to wear it to your upcoming costume party (far more socially acceptable) or to make yourself the town pariah. The dress features a fitted bodice, a long skirt, red and white circus stripes, and little clown polka dots. The white and red striped ruff compliments the translucent black material of the off-shoulder sleeves.