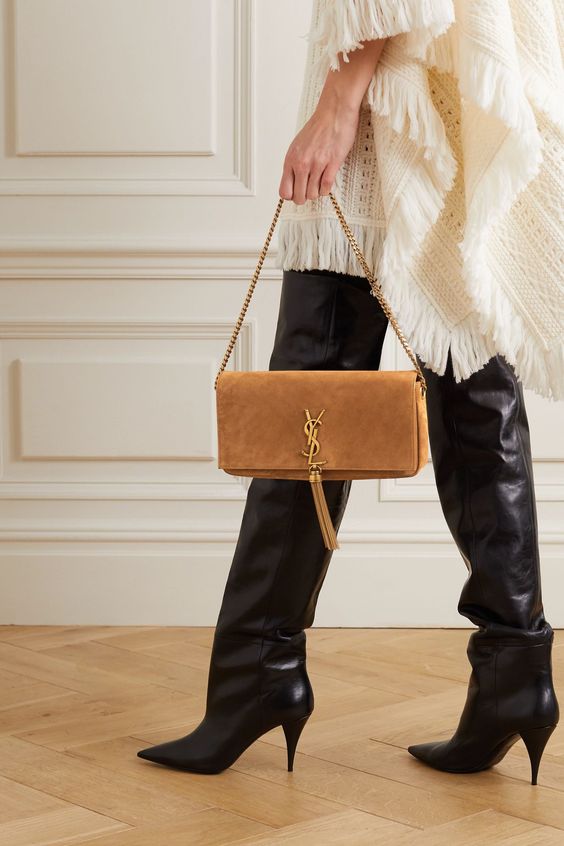 What Bag Is Suitable for Carrying in Autumn?
Every season changes, and it is something inevitable! We are experiencing the coldness and the chilling wind of winter, but autumn will be fast approaching. As the weather changes, mean that all the trend, style, and fashion changes too. Clothes and bags for summer might not be as suitable anymore for the autumn season.
The time has come for your winter clothes to retire, and bring new sets of clothes to your wardrobe! We will embark on finding the perfect fashion and style for autumn. Let's start with the bags! Get a glimpse of the best and suitable bags you can carry and invest in for your Autumn fashion statement.
1. Chain Bags
Blast your fashion statement with your clutch bag with a chunkier chain! This kind of bag is already popular now since most of the design has a gold plated chain. Nonetheless, you can put on a show with a chunk bag with chains! Again, it doesn't need to be gold, just a bit big and eye-catching, the better.
2. Feathers
A clutch bag that has beautiful feathers with glamour and elegance to its beholder is a great piece to be a part of your bag collection. It has a cover with wispy metallic-trimmed feathers perfectly suited for ladies who seem delicate.  It has its rolled leather strap that you can rest around your wrist comfortably; you can throw in your necessities inside right away!
Feather-embellished Croc-effect Leather Clutch – Black
3. Clutch Bags
An easy to take envelope-shaped body clutch bag with a braided loop handle! It has perfect designs o you can carry it under your arm with ease. You'll be feeling lady-like all the time. An ideal match for your cool-weather outfit, making you stand out.
4. Embossed Bag
Upgrade your fashion style this autumn with an embossed bag! It helps and enables you to get more impact when it comes to your fashion through the highlighted bags. Aside from better appearance, an embossed bag gives some sense of effects or texture to your style. Partner it with your formal dress, and it will provide you with a luxurious sense of style.
Opaque Mini Crossbody Bag
5. Small Bags
If you're more into fashion and glamour, you can find much fun with small purses. It brings modesty and elegance walking around with these. Not too convenient, yet you can quickly put on your things inside, such as your phone, wallet, cosmetics, and wipes! It beats micro bags since you'll have all your necessities with you all the time!
Falling in love with bags is the second nature of a fashion-loving person! They will grasp whatever is the latest and trend, whether to empress self-esteem or boost their sense of fashion. These are the currently cruising bags in the market, and hopefully, landing some of them over to you! Continue to explore and accessories yourself with these fashionable bags in trend right now.