Fashion Guide: Best Tote Bags in 2020 That You Must-Have in Your Wardrobe
Tote bags are great bags to invest in especially for work and school. Not only are they fashionable. They`re also spacious and functional. The word "tote" came from the word "to carry" with known origin in Africa.
These bags come in a variety of designs and are usually large, and have parallel handles. Nowadays, there are different styles and variants of tote bags. Some trendy tote bags this year offers a lot of practical uses. Here are some fashionable and functional tote bags popular this year:
1. Straw Tote Bags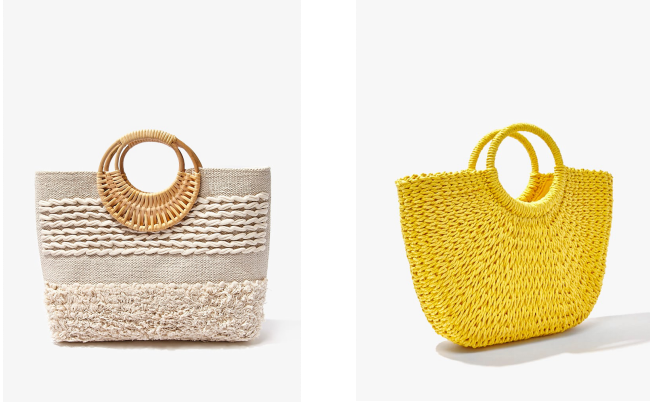 Straw bags in general have become increasingly popular due to their durability and eco-friendly materials. A basket is woven or straw tote bag is some of the most famous bags because they look elegant yet environmentally friendly.
Back then, they only came with white or brown colors since the natural colors of raffia, jute, bamboo, water hyacinth, and wheat mostly come out as a light to dark brown.
These tote bags are perfect when shopping due to the space it offers, at the same time you can bring these to school or work for your books, journals, planners, laptop, or tablets.
2. Canvas Tote Bag
"Canvas" usually refers to the bag`s weaves. Canvas tote bags are usually plain-woven which makes the bag strong and sturdy.
Some brands which are most famous with their canvas tote bags are Michael Kors, Longchamp and Bostanten to name a few.
3. Large Tote Bag
Going out for a summer outing or vacation? Look chic with a large tote bag. Large tote bags don`t have to look enormously basic and well, ugly. A lot of tote bags nowadays come in stylish designs like metro or quilted.
A lot of carry-on bags tend to be huge and dull especially if it`s a simple back pack.
4. Classy Tote Bags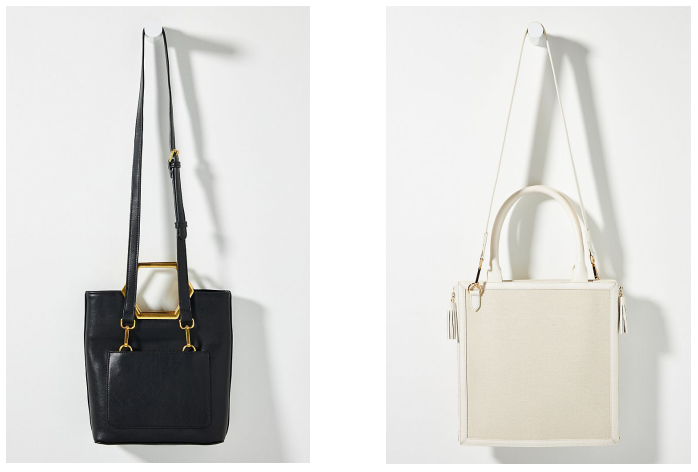 People tend to have the impression that tote bags only come in huge sizes. In reality, a tote simply means to be able to carry a lot of items.
5. Leather Tote Bag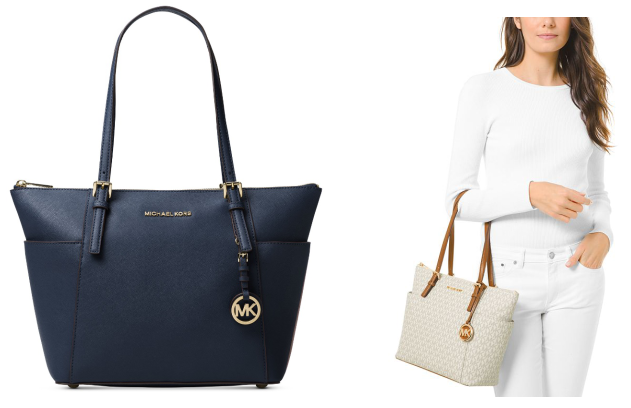 Leather tote bags are some of the most durable and common bags you can find in a lot of physical and online shops. They`re most perfect to use for office work or school because of their classy and chic designs excellent for everyday use.
With leather tote bags, it`s best to choose those with buttons or hardware at the bottom which stands as the bottom protector of your bag. This way, when you have to involuntarily and unwillingly put your bag on the floor or any surfaces, your bag`s bottom part won`t get dirty or damaged easily.
6. Denim Eco Tote Bag
This is extremely durable bags you can use to look cool and stylish even if you have a lot of things to carry. Sometimes, when we have a lot of items, we tend to look haggard and dull especially if the items are in plastic bags, paper bags or boxes wasting are super hip style.
To prevent looking like a bunch of paper bags exploded on you, you can carry a denim eco tote bag while out shopping. This way, you can save on having to use plastic bags and paper bags – a win-win for you and the environment!
7. Faux Fur Tote Bag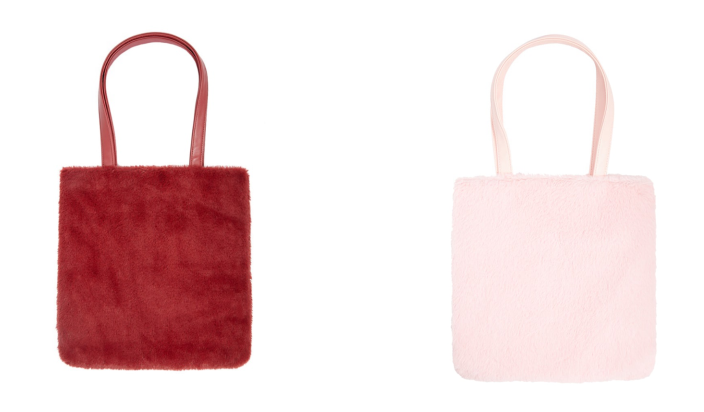 Going out for a brunch with the girls or maybe a quick errand? Look extra posh and cute with faux fur tote bags. You can carry this along with your small body purse, and have your more space-taking items in this cute tote bag. You can put your iPad, journal or planner, and even your water bottle to keep you cool this season.
8. Fringe Tote Bag
A fringe tote bags will definitely add an edge to your over-all look no matter what your outfit is. These are great to have in your wardrobe especially for daily use since the design is quite versatile and can be carried with whatever outfit.
Tote bags are definitely excellent fashionable bags which you can definitely invest in not just because of its style but because of its practicality for frequent use. Both physical and online stores offer this type of bag so you can be assured that you can find that one (or two!) perfect tote bag for your wardrobe!