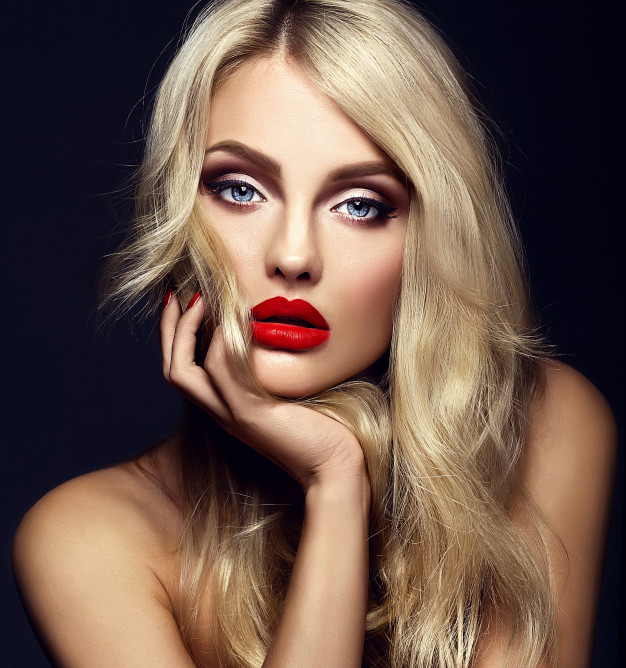 How to Choose the First Lipstick for The New Year?
Hello 2021! New Year is always a great opportunity to improve some aspects of our lives and one of them is the beauty regimen. With busy lives and constant lack of time, sometimes it's not easy to maintain the right skincare routine and also pay enough attention to your makeup. Lipstick is a great way to boost your mood and to brighten up your winter look.
Choosing the right lipstick is one of the most important factors if you want to achieve a complete and professional look. Depending on the occasion, if you are doing a light natural makeup or a heavier evening / party look, there are a couple of simple yet important rules that you should follow.
Paying attention to the colour of your lipstick is more important than you think and it can make or break the whole look.
Applying lipstick is usually one of the last steps while doing makeup and if you are not sure if you've chosen the right colour, you can always change it and see how something totally different would look like. Don't be afraid to experiment until you are totally happy with the final effect.
Some general rules how to choose the right colour are listed below:
determine what skin tone and undertone you have (undertones fall into three basic categories: warm, cool, and neutral)
"There are literally hundreds of different lipsticks out there in varying tones and finishes, so finding one that you like best can be overwhelming. Truthfully, many shades will probably look good enough on you (which is how you end up unwittingly collecting a dozen red lipsticks), but knowing your skin's undertone can help narrow the field." – Source: Bobbi Brown's MasterClass
pay attention to the size and shape of your lips as well as the teeth colour
"Thin lips: avoid dark and flashy lipstick colours, they will only make your lips look even thinner. Try applying glosses and creamy lipsticks.
Plump lips: avoid lipstick shades that are too light and glossy, glittery textures." – Source: Bright Side
try & test: use a bunch of shades of one colour on the inside of your arm to see how they look with your skin
for nude lipsticks: emphasise your lips in a tone that looks natural to you (nude doesn't mean "skin colour" and it also shouldn't be exactly the same as your lip colour; the right shade shouldn't make you look pale or ill, it should liven up your natural lip colour in a subtle, almost unnoticed way)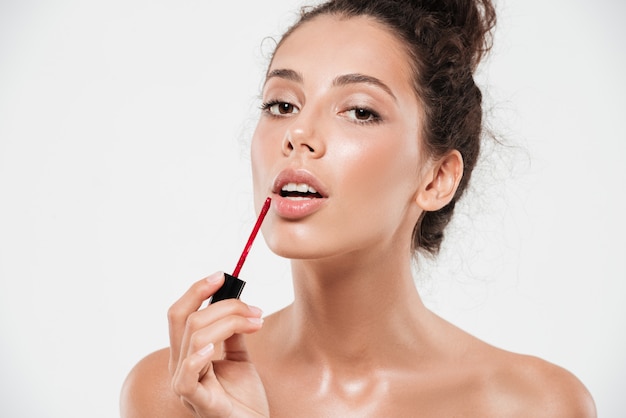 for bright lipstick colours: remember that cooler tones are often brighter and more dramatic while warmer ones look softer and more toned down
"Finish really changes the effect of a bright lip. Sheer formulas are fresh and youthful, a saturated satin or cream finish looks classic, and a matte lip looks very modern and adds strength." – Source: Bobbi Brown's MasterClass
for very dark lipstick colours: try adding a gloss or a shimmer on top to diffuse the intensity of a deep colour and make it look lighter and more wearable
Are you ready to have a look at some of our favourite colours for 2021?
There is something about classic red lipstick that just makes you feel sexy and feminine every time you apply it.
2. We are all about cherry pink in the winter – choose the shade that has a sophisticated yet playful vibe.
3. Turn the heat up on your lip look by applying bright red colour and adding some gloss on top. This look will definitely warm up your complexion.
4. For a flattering shade with a bit of an edge, go for a deep crimson shade. Stylish and sophisticated look suitable for winter months.
5. No matter what time of year it is, you can't go wrong with a delicate pastel pink lipstick. Add a bit of shimmer on top to make the colour more visible and fresh.
6. Fuchsia is right on-trend for this winter season. Opt for a glossy finish for the most desired effect
7. Winter is the perfect time to give a dark shade a try: how about a chic oxblood red colour?
8. Pair up your neutral lipstick shade (such as taupe) with bold eye makeup look, like a smoky eye. Feminine yet effortless look.
9. The perfect look for Carnival parties and beyond, metallic lipstick is definitely in this season.
10. Unique and eye-catching trend: two-toned lipstick is one of the hottest looks this winter. Pick two shades (one red, one pink) that are very close to each other on the colour wheel to achieve an interesting, dimensional look.
"Lipstick is the first thing that comes to mind when we think about makeup. Adding colour to the lips can make a huge difference to the features of your face. A poorly chosen shade of lipstick can easily destroy your whole look. That's why it's important to choose a colour that suits you." – Source: Bright Side.